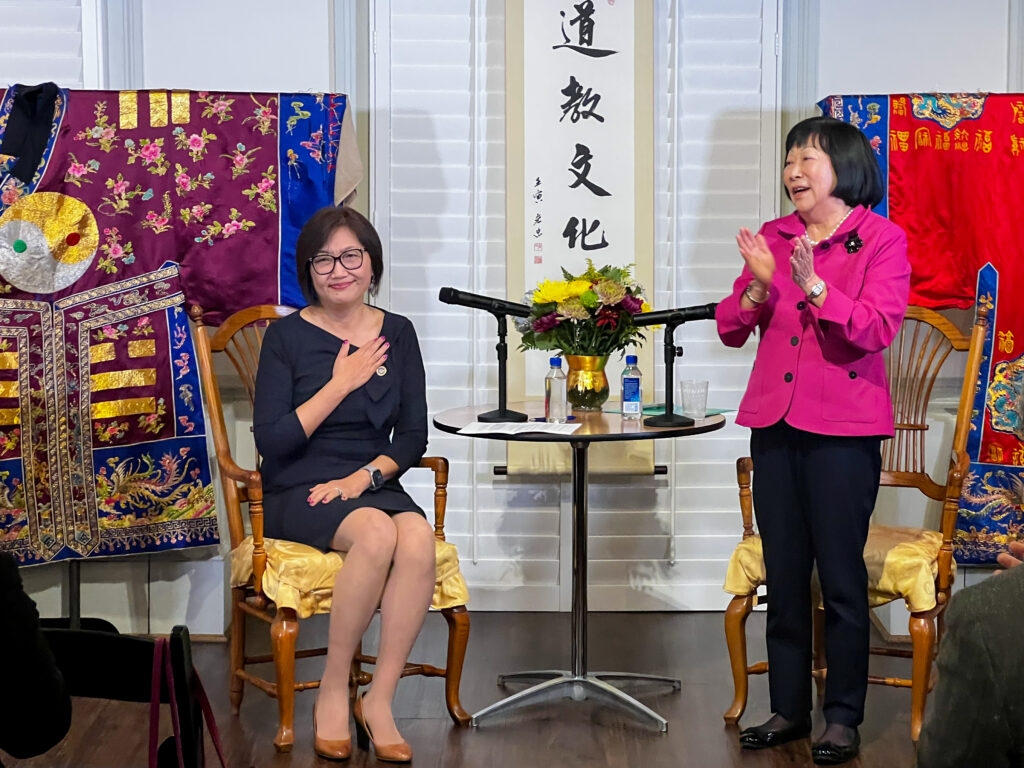 What motivates Asian American women to run for elected office – braving both the glass ceiling and the bamboo ceiling – and what challenges do they face there?
On November 29, The US China Education Trust (USCET) hosted a very special event to explore this question and recognize the achievements of Asian American women in public service. Honoring Asian American Women Giving Back featured a fascinating conversation between Maryland Delegate Lily Qi, the first Chinese immigrant to serve in the Maryland State Legislature, and Ambassador Julia Chang Bloch, founder of USCET and the first Asian American ambassador in US history. These two women, both born in China, have dedicated their careers in America to public service. The hybrid event took place for a full house at the Chinese American Museum in Washington, DC, and was simultaneously broadcast as a Zoom webinar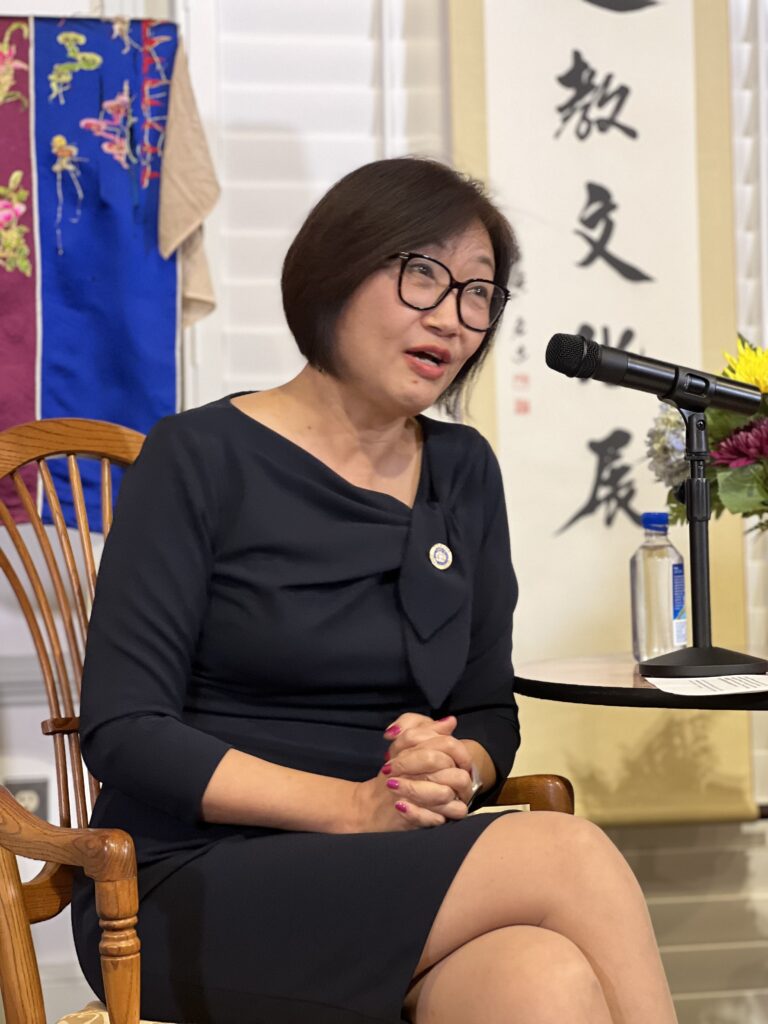 Lily Qi, who represents the 15th District in the Maryland House of Delegates and was reelected to a second four-year term on November 8, 2022, has received many accolades, including twice being recognized as "Legislator of the Year." In response to Ambassador Bloch's questions, she eloquently described the difficulties she faced coming to the United States as a young adult immigrant in the late 1980s, how she found the courage to get involved in local civic organizations, to speak out on bread-and-butter issues that impacted her community, and ultimately to run for state-wide public office. She talked about early life experiences in China that gave her important perspectives on American democracy, and how she has energized a wide variety of immigrant citizens to vote and pay attention to political issues in her district.
The evening began on a high note with three opening speakers who presented their own personal and professional perspectives on Asian American women in public service: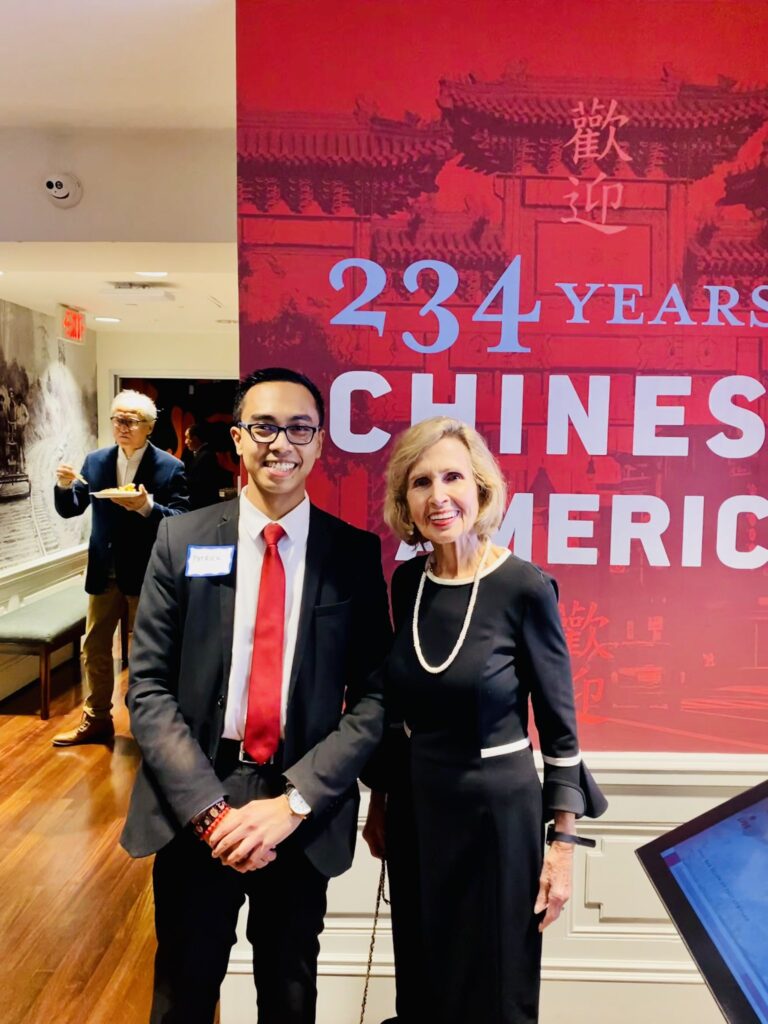 The indomitable Connie Morella, who represented Maryland's 8th district in the US House of Representatives (1987-2003) and later became US Ambassador to the OECD, spoke from her own life experience as a woman leader in public service and her work with trailblazing Asian American women in the US Congress.
Rebecca Lee, Deputy Director of the White House Initiative on Asian Americans, Native Hawaiians, and Pacific Islanders, shared her family's own story of immigration from China to the United States. She also spoke about the important work of the White House Initiative to promote equity and opportunity for Asian American communities across the country and to address the challenges of anti-Asian hate.
Christina Wong Poy, Administrative Director of the Maryland Governor's Commission on Asian-Pacific American Affairs and one of the top Asian American officials in Governor Larry Hogan's administration, provided another personal perspective, on her family's more than 100-year history in Maryland, and reminded the audience of the important role that Asian Americans have in the state today.
The program was held in memory of Pauline Woo Tsui, a pioneer of Chinese women's rights in the United States, who cofounded the Organization of Chinese American Women (OCAW) in 1977 and was an early role model for Asian American women in public service.
##