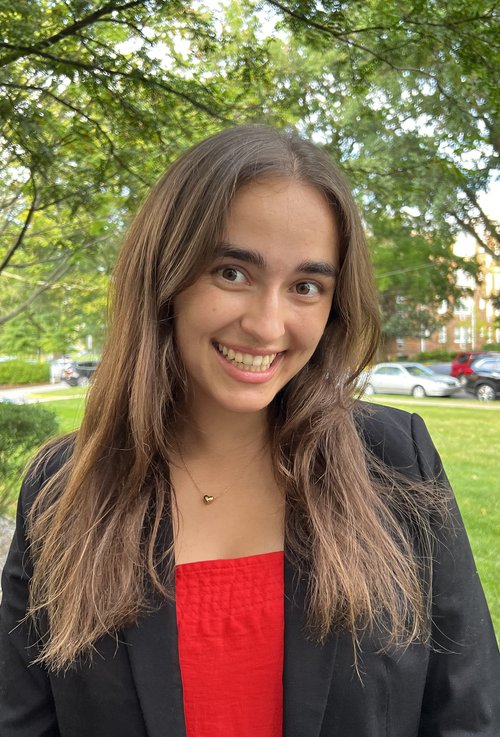 While completing her studies at American University, former USCET intern Chloe Ross Bohn serves as the Executive Director at Leading Women of Tomorrow, a national organization encouraging young women and nonbinary folks to pursue careers in public service. Chloe works with leaders from nearly 50 chapters across the country to advance LWT's vision, a vision for which LWT was awarded the Resolution Fellowship at the 2017 United Nations Youth Assembly. She has organized speaker events with renowned experts, including Ambassador Julia Chang Bloch as the keynote speaker for the 2022 LWT summit, and helped organize a national campaign to encourage voting during the midterm elections. The organization sent over 2000 handwritten letters to homes in communities with historically low-voter participation.
Chloe is currently a fourth-year student in American University's School of International Service Honors Program, minoring in Chinese. In addition to her work at LWT, Chloe is interning at the U.S. Global Leader Coalition and volunteering with the D.C. Rape Crisis Center as a Crisis Intervention Advocate. She was a Programs and Communications intern at USCET from September 2021 to June 2022.
As a USCET intern, Chloe wrote event about USCET programming for the website, designed report covers and logos, conducted research on U.S.-China legislation, and more. Chloe regards her time at USCET as her first professional exposure to the work she hopes to do in the future—involvement in US-China relations through communication, mutual understanding, and cooperation where possible. Chloe fondly remembers her favorite aspect of work at USCET—attending USCET events that, in the midst of intensifying acrimony in US-China relations, gave representatives from both sides an opportunity to communicate freely and disagree about complex issues.
After graduating in spring 2023, Chloe plans to enter a graduate program to continue her focus on US-China relations, Chinese culture, and international development. Chloe enjoys working with people and communities and hopes she can continue to have hands-on opportunities to share culture and experiences between the US and China. Chloe emphasized that her work at LWT encouraging women and nonbinary folks to pursue careers in public service applies not only to government work, but to a variety of leadership and community-centered positions. Whatever this may look like for Chloe in the future, USCET is proud to have been a part of her journey as a leading woman of tomorrow.