Our Mission: To promote US-China relations through education and exchange for next-generation leaders.
---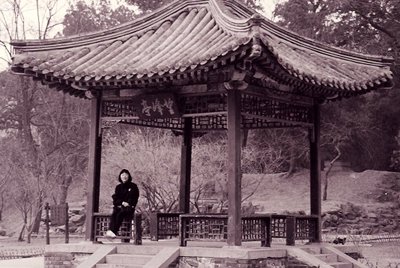 "The most important bilateral relationship in the world is between the United States and China. If these two countries don't get along, the world doesn't have a hope or a prayer."
So declared Ambassador Julia Chang Bloch in 1998, while conducting seminars with top students at Peking University as part of its 100th anniversary celebration. Her conviction is even stronger now, as the US-China Education Trust celebrates 20 years of promoting its three transformative principles: knowledge; understanding; and cooperation.
Today, 73 Chinese academic institutions are affiliated with USCET through the American Studies Network and the Media Education Consortium, giving professors greater understanding to teach knowledgeably about the US. "Tomorrow's leaders come from the university-educated, and the faculty has the greatest multiplier effect," said Ambassador Bloch of USCET's expanding academic influence and its ties to major Chinese political and policy institutions.
USCET is unique among organizations involved in US-China relations in its focus on serving China's scholars, professionals and future leaders with resources in concert with their own institutions. USCET projects build confidence, basic understanding, and trust between China and the United States through support for American Studies, Media Education, and American Governance programs at China's leading academic and policy institutions. USCET helps China's next-generation leaders understand American society in the context of the political, cultural, and economic forces that have given rise to America and its values.
---
我们的使命是:通过为下一代领袖提供教育与交流促进中美关系。
"中美关系是当今世界最重要的双边关系。如果两国不能和谐相处,整个世界也将前途暗淡。"
1998年,张之香大使在主持北大"百年校庆"活动之一的学术研讨班时,对北大学子做出了上述评论。如今,她对这一观点更加深信不疑,而她所创办的中美教育基金也迎来了推广"知识、了解与合作"三大理念的第二十个年头。
如今,中美教育基金通过其美国研究联络会以及媒体教育联盟会与73所中国高等院校建立了合作关系,帮助中国广大教师更好地理解如何教授有关美国的课程。谈到基金会不断扩大的学术影响,以及与中国主要政策研究机构日益增多的联系,张大使说:"明日的领袖必将从大学生中产生,而教师队伍对他们具有最广泛的影响力。"
中美教育基金专注于向中国研究教学机构提供资源,帮助当地的学者、专业人士和青年学子从事学习与研究。这在众多致力于中美关系的组织中是独树一帜的。通过支持中国主要学术和政策研究机构开展美国研究、媒体教育和美国国家治理研究项目,中美教育基金为中美两国建立互信和理解做出了贡献。中美教育基金还致力于帮助中国下一代青年领袖了解美国社会中曾塑造美国及其价值观的种种政治、文化和经济因素。