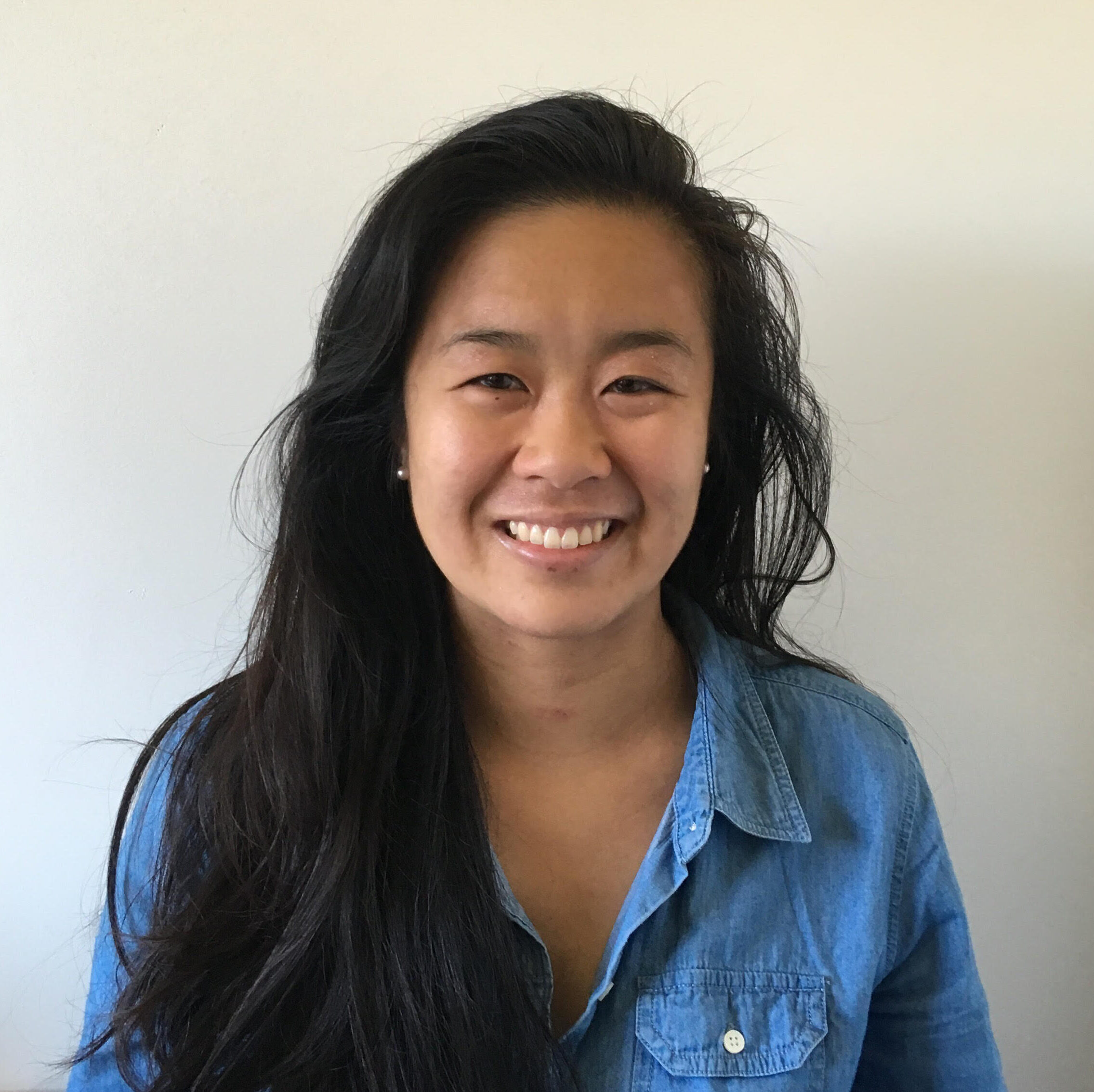 Edition #6 | Former USCET Staff Member
Jennifer Kuang serves as Senior Coordinator for Academic Advising at Duke Kunshan University in Kunshan, China. Founded as a partnership between Duke University in the United States and Wuhan University in China, DKU began accepting undergraduate and graduate students as part of its Global Learning Semester program in August 2014. In August 2018, the university launched its first four-year bachelor's degree program for undergraduate students.
Originally from Richmond, California, Jennifer defines herself through her passion for education equity and and drive to support historically underrepresented students. As a first-generation Asian-American college student, she recognizes the transformational impact education can have on student outcomes, "My neighborhood is one with a lot of marginalized communities and our schools were not the best. It really opened my eyes when I later on went to college, as to how important education equality is and why everybody should have access to a quality education."

She pursued these values as an undergraduate at Stanford University, receiving a Bachelor of Arts degree in Psychology and studying abroad at Peking University. She noted the profound impact studying abroad had on her worldview, "I think that's where it really opened my eyes to the rich and nuanced dynamic of China and Chinese history" she further reflects upon how her experience in Beijing brought into greater focus both her parents' experience as immigrants to the US and her own career path, "my parents thought that the key to a better life is getting a quality education and… it just really signifies the importance, to me, that education is an important key to breaking that cycle of poverty."
Motived by USCET's clear focus on education, Jennifer started at USCET as a Programming and Communications Intern, quickly rising to Program Assistant, and later Program & Communications Officer. In her role as Program & Communications Officer, Jennifer managed USCET's international programs, ensuring program implementation in the US and China. Among the many program initiatives she helped facilitate at USCET, she points to the China Opportunities Scholarship (COS) as her favorite. Awarding financial support to low-income students in rural China based on need, strong academic achievement, determination to succeed, and a commitment to giving back to the community, COS has helped to support over 180 students since its founding in 2007. Jennifer described her personal connection to the project, "For me, just coming from a very similar background; I am first-generation, low-income. I would not have been able to go to college without scholarships or financial aid. So to be able to provide that opportunity to students in China was, for me, a very personal project and is why I really enjoyed that- it was really great to meet the students when the scholarship was granted." 
After working at USCET, Jennifer received her Master's degree in International Education Policy from Harvard University's Graduate School of Education, an experience that further propelled her to work at Duke Kunshan.
Her extensive experience in promoting education equity and international dialogues has uniquely positioned Jennifer to speculate on the future of US-China education exchange. When asked about the biggest barriers students face in this area, she identified COVID-19 as a major disruption to students' learning, particularly for freshmen, "The fact that they won't have an on-campus experience… I think that there's a lot that goes on on-campus when you're all together, a lot of bonding, a lot of skills that you are picking up in terms of socializing, making new friends, and learning how to live on your own." Additionally, she also pointed to the inequities that are worsened in virtual learning environments, "the amount of inequity that this causes for many students, especially those who may not have adequate internet access, who are not in a stable home situation, who have other personal, non-academic issues that they have to take care of or worry about. Unfortunately, I think that this is really going to be detrimental for the students." Despite the worries she has for current students during the pandemic and increased tensions in US-China relations, Jennifer has hope for the future.
In her experience, she identifies the continued demand by Chinese students for American education. When surveying DKU's Class of 2022, she found that the "overwhelming consensus" among her Chinese students was a desire to pursue graduate-level education at American institutions. The power of education exchange in diplomacy she argues is a "underrated foreign policy goal" and an integral element in improving relations in the future.
When asked about her future plans, she said she was open to a range of possibilities but was anchored by her dedication to promoting education equity and improving the lives of students. "I don't know what kind of company or educational institution or setting I'll be in, but I just know that for me, it's all about the 'why' and as long as whatever I do is in line with my 'why', that's just where I'm going to be in ten years."