China Opportunity Scholarships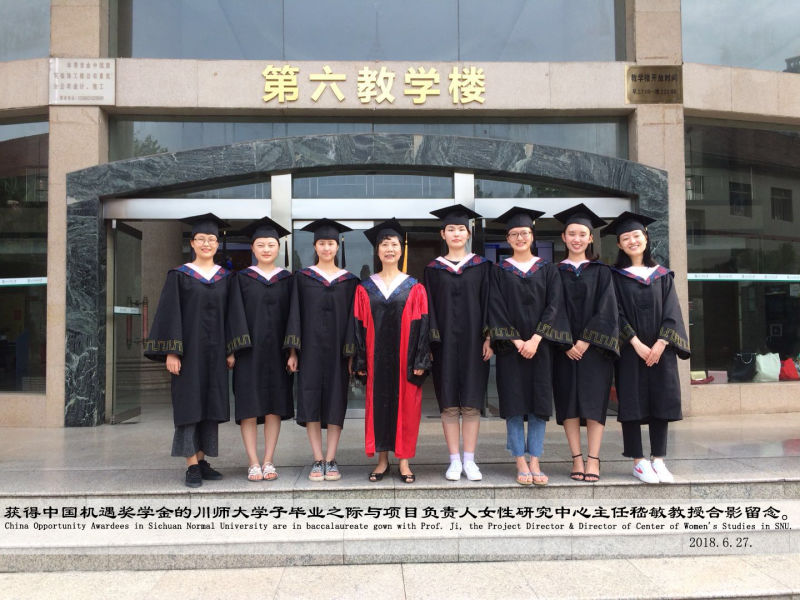 The China Opportunity Scholarships (COS) is USCET's flagship program. It awards financial support to low-income students in rural China based on need, strong academic achievement, determination to succeed, and a commitment to giving back to the community. USCET's COS program currently supports students at Yunnan University, Peking University, Shandong University, and high schools in Binchuan, Yunnan. Since 2007, our organization has supported more than 180 disadvantaged students.
---
Maurice "Hank" Greenberg/CV STARR Scholarships (GSS) at Yunnan University and Shandong University
The Greenberg/Starr program began with a mission in 2007: award two-year scholarships to disadvantaged freshmen studying humanities and social sciences at Yunnan University. Since then, this USCET program has grown to include Shandong University. In total, more than 110 high-achieving students have received support. This support is crucial for students and their families, with the scholarship amount sometimes more than triple a family's annual income. In 2017, the Greenberg/CV STARR Scholarships reached its 10 year anniversary.
Learn more about our past and current GSS recipients and check out GSS milestones here!

The Ruth H. Kuo and Rhoda How Memorial Scholarship at Yunnan University
Every year since 2011, Pauline Tsui has honored her aunts, Ruth Kuo and Rhonda How, by providing financial support to five female students from rural China. The goal is to improve educational access to students whose potential is limited by gender inequality and traditional rural values. In total, these two-year scholarships have supported 35 motivated women from the Agricultural University of Hubei and Yunnan University.
Learn more about our Ruth H. Kuo and Rhoda How scholarship recipients here!
The Lee Peiyan & Madame Yang Menglian Memorial Scholarship Fund
Every year, more than 9 million students compete for a spot in Chinese universities. The National Higher Education Entrance Exam, known as "gaokao," is notoriously difficult.
Established by USCET in 2015, this scholarship is awarded to four high school students in Binchuan County, Yunnan. These studious recipients have achieved first and second places in gaokao's science and humanities sections. The first scholarship in the series honors Lee's late father, Mr. Lee Peiyan, while the second scholarship was established to honor her late mother, Ms. Yang Menglian.
Learn more about our Lee Peiyan & Madame Yang Menglian Memorial scholarship recipients here!
Advisory Council Scholarship Fund
Established on December 12, 2014 at Sichuan Normal University, the Advisory Council Scholarship Fund is made possible through the contribution of all fourteen members of the USCET Advisory Council.
The four-year scholarships of $750 per year were awarded to five outstanding female students from Sichuan Normal University. After four years of successfully providing support, this program reached its completion in 2018.
---
Every student should have a right to a good education, regardless of their ability to pay. If you would like to support USCET's China Opportunity Scholarships, please contact us at info@uscet.org or call us at (202) 223-6070.