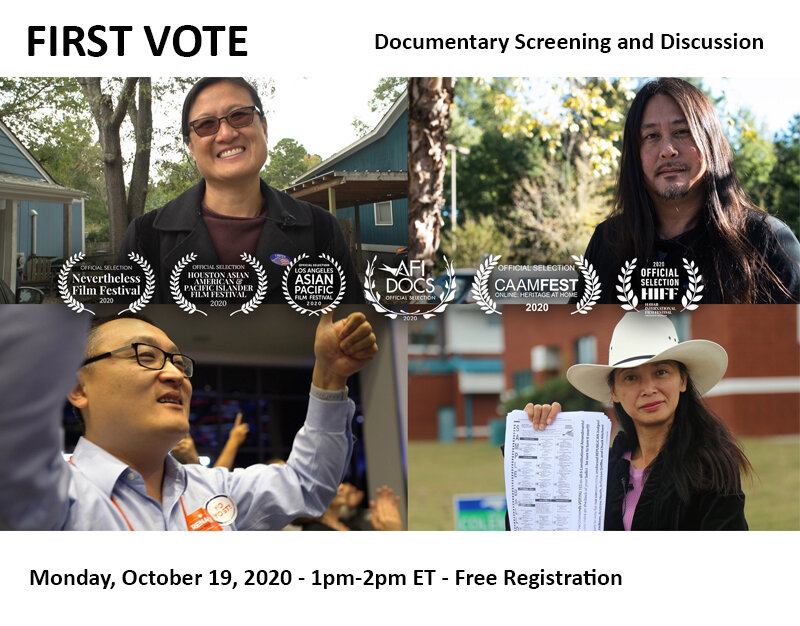 Join the Chinese American Museum DC for a discussion about the documentary, First Vote, a character-driven verité documentary about a diverse cross section of politically engaged Chinese American voters. The film weaves individual stories of first-time voting and electoral organizing from the presidential election of 2016 to the 2018 midterms and explores the intersection of immigration, voting rights and racial justice.
The discussion includes John Yang, President and Executive Director, Asian Americans Advancing Justice, local activist and business executive, Yilin Zhang, and the film's director, Yi Chen, a Chinese immigrant and first-time voter herself. First Vote is a rare long-form look at the diverse Asian American electorate.
This event is free. To learn more or register for the event, visit http://www.chineseamericanmuseum.org/firstvote. Registrants receive a link to preview the film (before or after the discussion).
Watch the trailer: https://vimeo.com/465209123