Asian Americans represent a thread in the multicultural fabric of American society and serve as keen bridges of understanding between the US and China. Asian Americans have enriched our programs over the years, in particular through the Asian American Author Series, Asian American in the Arts Series, Asian Women Trailblazers Series, and Culinary Diplomacy.

Anti-Asian American Hate Crimes
We are deeply saddened by the escalation in anti-Asian American violence and rhetoric related to COVID-19. Below are resources to help educate others, raise public awareness, take action, and more
In sixteen of America's largest cities, the number of reported anti-Asian hate crimes increased nearly 150 percent in 2020, according to an analysis from the Center for the Study of Hate and Extremism at CSU San Bernardino. The advocacy group, Stop AAPI Hate, reported that it had received over 3,800 reports of verbal harassment, civil rights violations, and physical assault between March 2020 and February 2021. The true scope of anti-Asian hate crimes cannot be quantified as many incidents go unreported.
Upcoming Anniversaries
February 19th: The 80th Anniversary of the Japanese Incarceration, Executive Order 9066 issued 2/19/1942
March 16th: 1 year anniversary of the Atlanta mass shooting (3/16/2021)
April 29th: 30th anniversary of the LA uprising/riots – began on 4/29/1992
June 19th: 40th anniversary of Vincent Chin's attack (6/19/1982) and death (6/23/1982)
August 5th: 10th anniversary of Oak Creek, WI mass shooting at a Sikh gurdwara (8/5/2012)
May 6th: 140 anniversary of the 1882 Chinese Exclusion Act, originally published May 6th, 1882
---
Educational Resources and Guides
---
Articles
---
Additional Resources
---

What We Are Reading
The Asian American Author Series brings together outstanding Asian American authors to introduce their literary works and talk about the experiences of American multiculturalism. Below are the most recent Asian American authors featured in the series.
---
---
---
---
---
---
---
---
---

What We Are Watching
The Asian American Experience in Their Own Words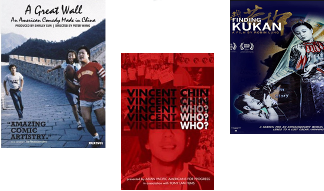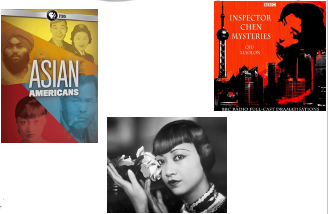 Who Killed Vincent Chen, An Academy Award-nominated Documentary by Christine Choy and Renee Tajima-Peña
Finding Kukan, A documentary uncover the forgotten story of Li Ling-Ai by Robin Lung
A Great Wall, An American Comedy Made in China by Shirely Sun
PBS: Asian Americans, Good Americans
PBS: Asian Americans, Breaking Through
PBS: Asian Americans, Generation Rising
PBS: Asian Americans, A Question of Loyalty
PBS: Asian Americans, Breaking Ground
A Podcast on Anna May Wong, The First Chinese-American Hollywood Star
Voting is Your Right: A Right Worth Fighting For! – A lively journey through the historical milestones that led us to our voting rights today
Voting is Your Privilege: Unsung Heroes – An introduction to two trailblazers who paved the way for all Asian Americans and showed us that we can't take our voting right for granted

What We Are Learning
A collection of resources for the teaching and studying of Asians in America
Chinese Railroad Workers in North America Project at Stanford University
Key facts about Asian Americans | Pew Research Center
National Endowment for Humanities AAPI Perspectives Within Humanities Education
25 Amazing Books by AAPI Authors You Need to Read
Smithsonian Institution APA Heritage
Asian Pacific American Heritage Month Teaching Resource
11 Moments from Asian American History That You Should Know
Asia Society: Asian Americans Then and Now
Association for Asian American Studies
The Center for Asian Pacific American Women
Asian American Writers' Workshop
Organization of Chinese Americans
National Asian Pacific American Women's Forum (NAPAWF)