Asian Americans in the Arts Series
Program Goal
To expand our popular Asian American Authors series to include filmmakers and artists, which would strengthen cultural outreach and showcase Asian American voices in communicating American multiculturalism to the Chinese public.
The inaugural Asian Americans in the Arts program took place from March 26 to April 3, 2014 at three universities: Beijing Foreign Studies University, Northeast Normal University in Changchun, and Jiangnan University in Wuxi. The theme of this program was "Bridging Cultures."
---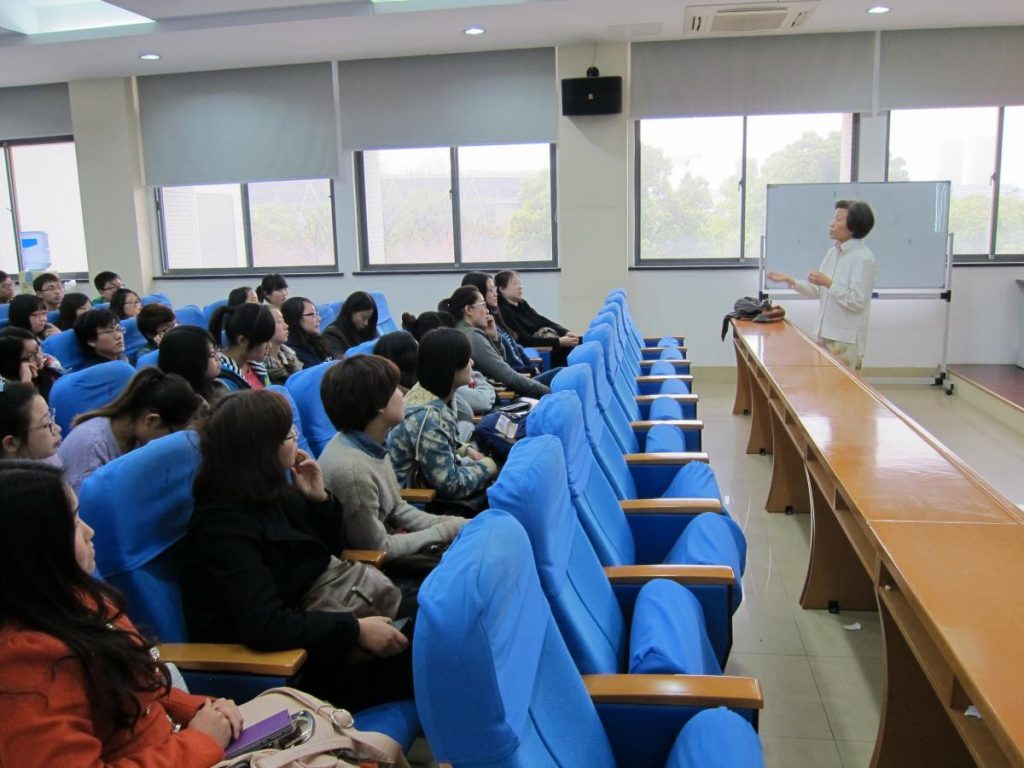 Film Screening and Q&A: "A Great Wall"
Produced and co-written by Shirley Sun, this comedy about the cultural differences between China and the US was a hit with students from all the universities. After the film, students engaged in a lively Q&A with Sun, with questions ranging from the symbolism of the characters to the artistic development of the film, and the portrayal of Chinese versus American cultures.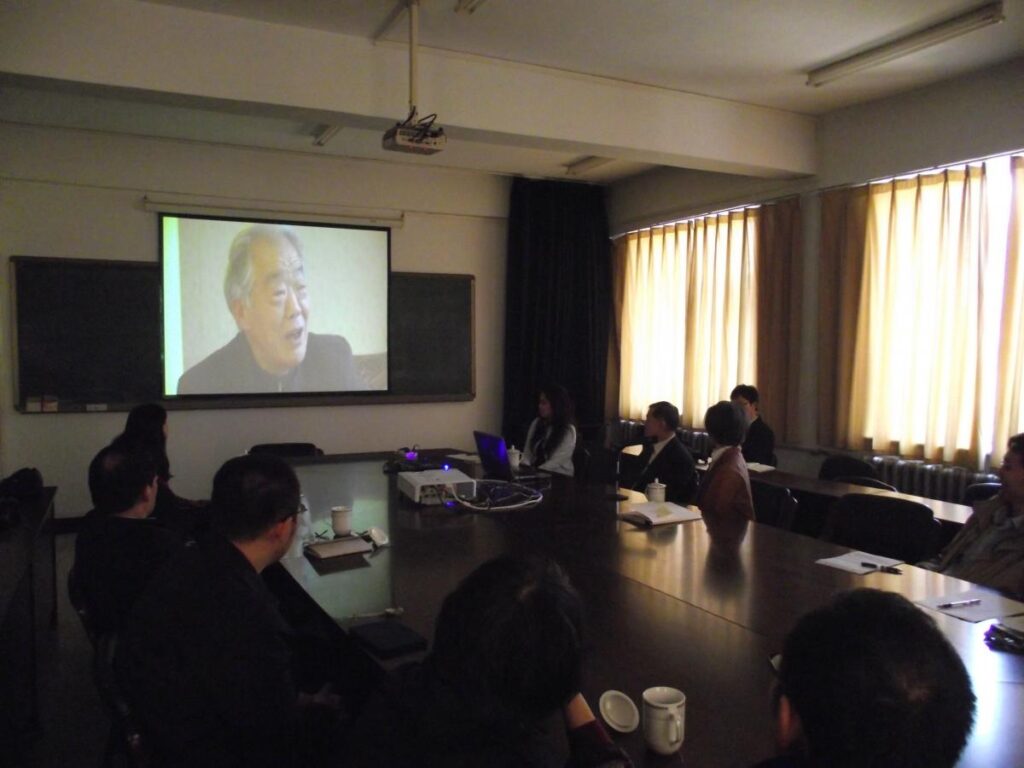 Presentation: Selected Film Clips and Commentary on Ancestors
Author Frank Ching spent 10 years researching and learning about his family history, a project that formed the basis of his book, Ancestors: 900 Years in the Life of a Chinese Family. Ching spoke to students from all universities about his journey of self-discovery. Sun, inspired by his story, is making a film based on his book and showed clips of the work-in-progress.
Right: Students and participants from NENU watch clips from Sun's Ancestors. Afterward, Ching and Sun host a discussion on the film and his book.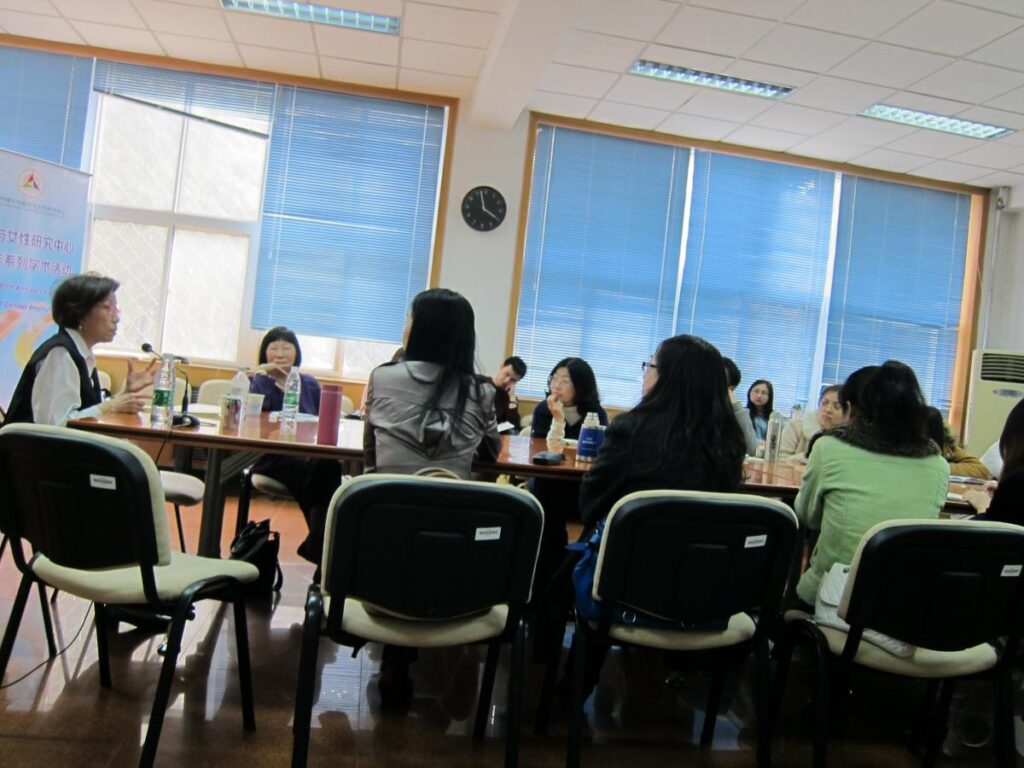 Interactive Lecture: Story-Telling through Visual Media Arts with Dr. Shirley Sun
Using selected pieces of photography, Chinese paintings, and the Ancestors film clips, Sun engaged students with her lecture on the concept of storytelling, of combining visual and cinematic arts to create strong narratives. For Ancestors, Sun explained her artistic decisions of selecting certain Chinese paintings for the film. Sun put on a special iteration of this "Story-Telling through Visual Media Arts" at the Media and Gender Institute at the Communication University of China. Here, Sun showed students a rough cut of her documentary, Half of Heaven, which looks at the phenomenon of adopted Chinese children, particularly girls, in America.
Left: Sun answers questions from CUC students on her documentary, Half of Heaven.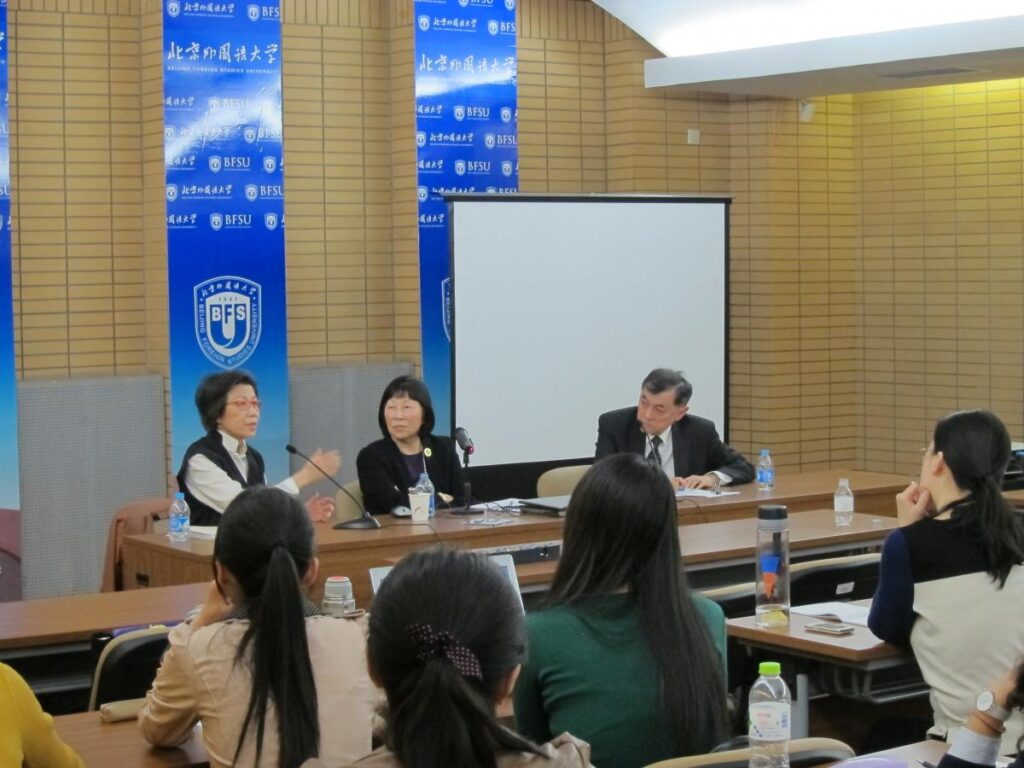 Panel: Chinese Americans Bridging Cultures
Moderated by USCET President Julia Chang Bloch, the speakers engaged in a lively discussion on the issue of cultural identity, particularly as it pertains to first-generation Chinese-Americans. Ching, Sun and Ambassador Bloch answered many questions from the audience, ranging from biculturalism to political preferences of Asian-Americans in the US to their own personal experiences growing up.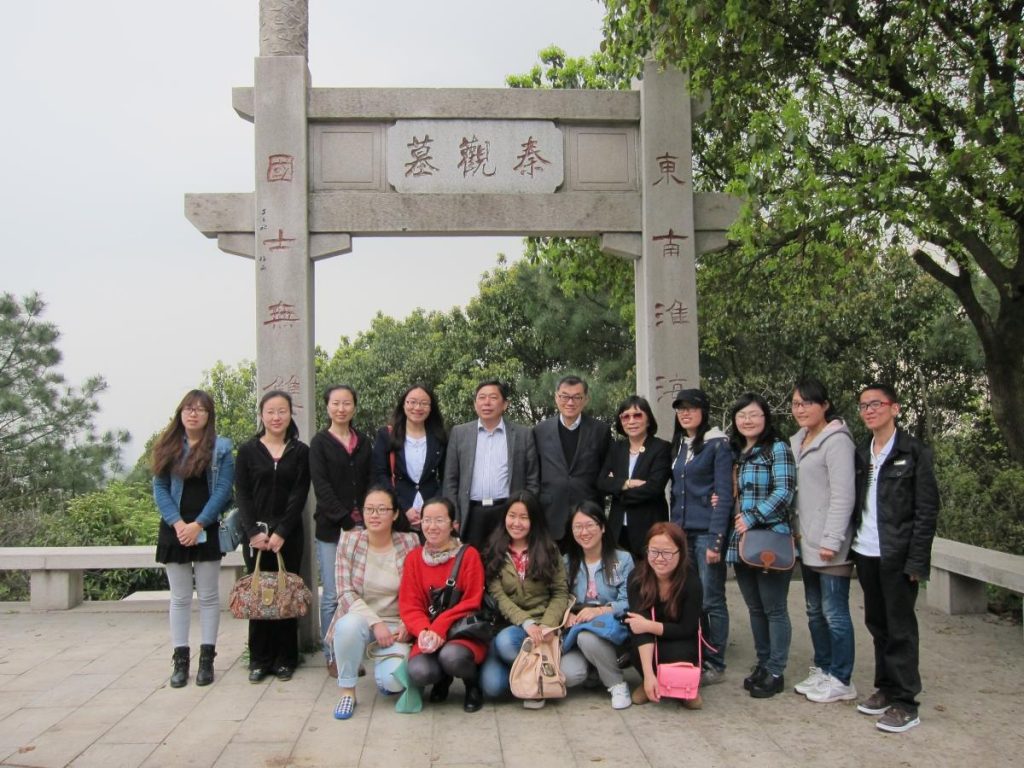 Site Visits: Qin Guan Tomb Site and Jichang Garden
The Asian Americans in the Arts series' final stop in Wuxi holds special significance. Author Frank Ching traced his roots back 900 years to the famous Song Dynasty poet Qin Guan. Ching discovered Qin Guan's gravesite 30 years ago on a mountain in Wuxi. After Ching and Sun's talk on Ancestors, students at Jiangnan University were able to go on a site visit to the Qin Guan tomb itself, as well as the Jichang Garden, a cultural site previously owned by the Qin family.