On February 18th, USCET hosted the inaugural session of its new Asian Women Trailblazers series, Chinese American Women Making a Difference in Government and Public Service, In Memory of Pauline Woo Tsui. This session attracted over 154 participants from 20 universities and six countries, making this webinar one of USCET's most popular to-date. Ambassador Julia Chang Bloch, President of USCET and the first US Ambassador of Asian descent, moderated the discussion. Secretary Elaine Chao, the first Asian American woman appointed to a President's cabinet, and Congresswoman Judy Chu, the first Chinese American woman elected to the US Congress, headlined this historic conversation.
These trailblazing Chinese American women shared their life stories, spotlighting the Asian American experience and how they navigated dual cultures and the "perpetual foreigner" stereotype while breaking barriers to reach the top of American society and their chosen professions. Their successes contrasted with the alarming rise in reported coronavirus-related anti-AAPI bias and hate crimes, which generated questions and discussion on how to raise awareness and take a stand against anti-Asian racism.
Here is what some of our participants had to say about this:
"It is disheartening that despite all of the hard-earned progress we have made, Asian Americans are still perceived as 'perpetual foreigners' by some. The identity debate is very much part of the American fabric. I loved the questions on cultural heritage Ambassador Bloch raised. I'm trying to share the Trailblazer event video with more people. I hope more people, especially the younger generation, will watch it."
"From the attendee's viewpoint, it certainly looked like Julia, Elaine, and Judy were enjoying themselves. I believe this increased the audience engagement, which can be quite challenging to accomplish in a virtual webinar setting. I am looking forward to supporting your programming in the future. Congratulations on your success!"
"Loved the discussion! It was so good, so much more 'real' and 'authentic' than I expected."
This inaugural session was made possible through the generous sponsorship of Congressional Bank and the Ruth Kuo and Rhoda How Memorial Fund.
To learn more about the Asian American experience, check out our Asian Pacific American Resources page here.
---
About the Speakers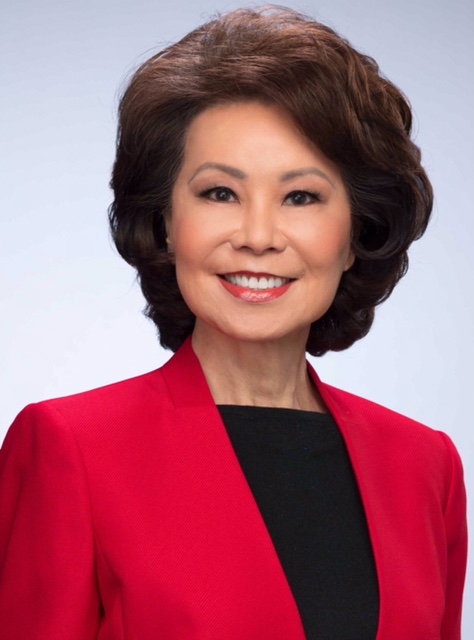 Elaine Chao | 赵小兰 部长
Secretary Chao has held two U.S. Presidential cabinet positions: U.S. Secretary of Transportation and U.S. Secretary of Labor. She is the first woman of Asian American & Pacific Islander heritage to serve in the President's cabinet in history.
Secretary Chao immigrated to America at the age of eight not knowing how to speak English. She received her citizenship at the age of 19. Prior to being Secretary of Labor and Secretary of Transportation, Secretary Chao was President and CEO of United Way of America, one of America's top charities, where she restored public trust after it had been tarnished by scandal for financial mismanagement. She was also Director of the Peace Corps where she launched the first Peace Corps programs in the Baltic nations, the former Soviet Union and many other countries, including China. Secretary Chao began her public service as a White House Fellow. She then served as Deputy Maritime Administrator, U.S. Department of Transportation; Chair of the Federal Maritime Commission; and, Deputy Secretary of the U.S. Department of Transportation. She had also been Vice President of Bank of America.
Throughout Secretary Chao's distinguished career in the public, private and non-profit sectors, she has never forgotten her heritage. During her tenure as Secretary of Labor, the Bureau of Labor Statistics began to compile employment data on Asians in America for the first time. She was a key player in the U.S. – China Strategic Economic Dialogue started by the Presidents of USA and PRC. She was also chosen to lead the U.S. Presidential delegation to the Closing ceremonies of the Beijing Olympics. As Secretary of Transportation, she has continued to launch initiatives to help Asian Pacific Americans advance within the federal government and succeed in mainstream America. In addition, her tenure was marked by a focus on: safety, infrastructure, and engaging with emerging technologies to build the transportation system of the future.
Secretary Chao earned her M.B.A. from Harvard Business School and is the recipient of 37 honorary degrees. She is the eldest of six daughters born to Dr. James S. C. Chao (赵锡成 博士) and the late Mrs. Ruth Mulan Chu Chao (赵朱木兰 女士).

Link to Official Website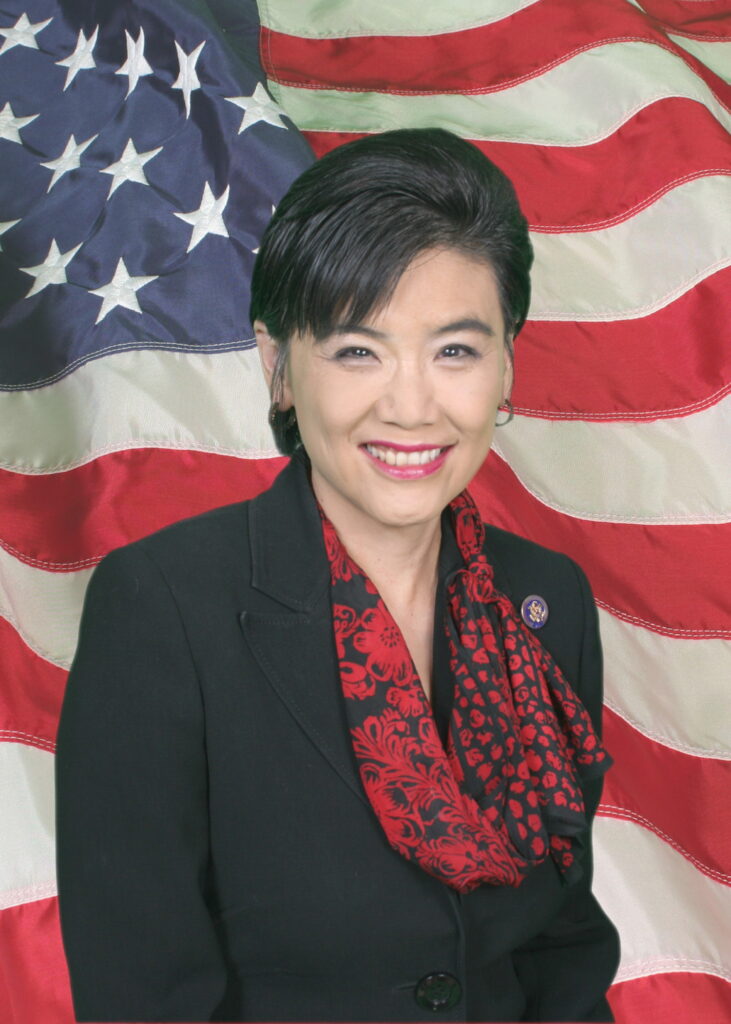 Judy May Chu | 赵美心
Congresswoman Judy Chu is an American politician serving as the U.S. Representative for California's 27th congressional district since 2013. A member of the Democratic Party, she has held a seat in Congress since 2009, representing California's 32nd congressional district until redistricting. She is the first Chinese American woman elected to Congress in history. Congresswoman Chu was born in Los Angeles, California. Her father was a second-generation Chinese American, and her mother was originally from Guangdong province, China. Chu entered politics to oppose an "English-only" anti-immigrant movement in Monterey Park in the 1980s. Her first elected position was Board Member for the Garvey School District in Rosemead, California in 1985. In 1988 she won election to the Monterey Park City Council and served as mayor three times during her 13-year tenure. She won a California state assembly seat in 2001, earning a reputation for bridging ethnic lines. In 2006 Chu won a seat on the California Board of Equalization, the state's elected tax authority, representing most of Los Angeles County.

Link to Official Website
Moderator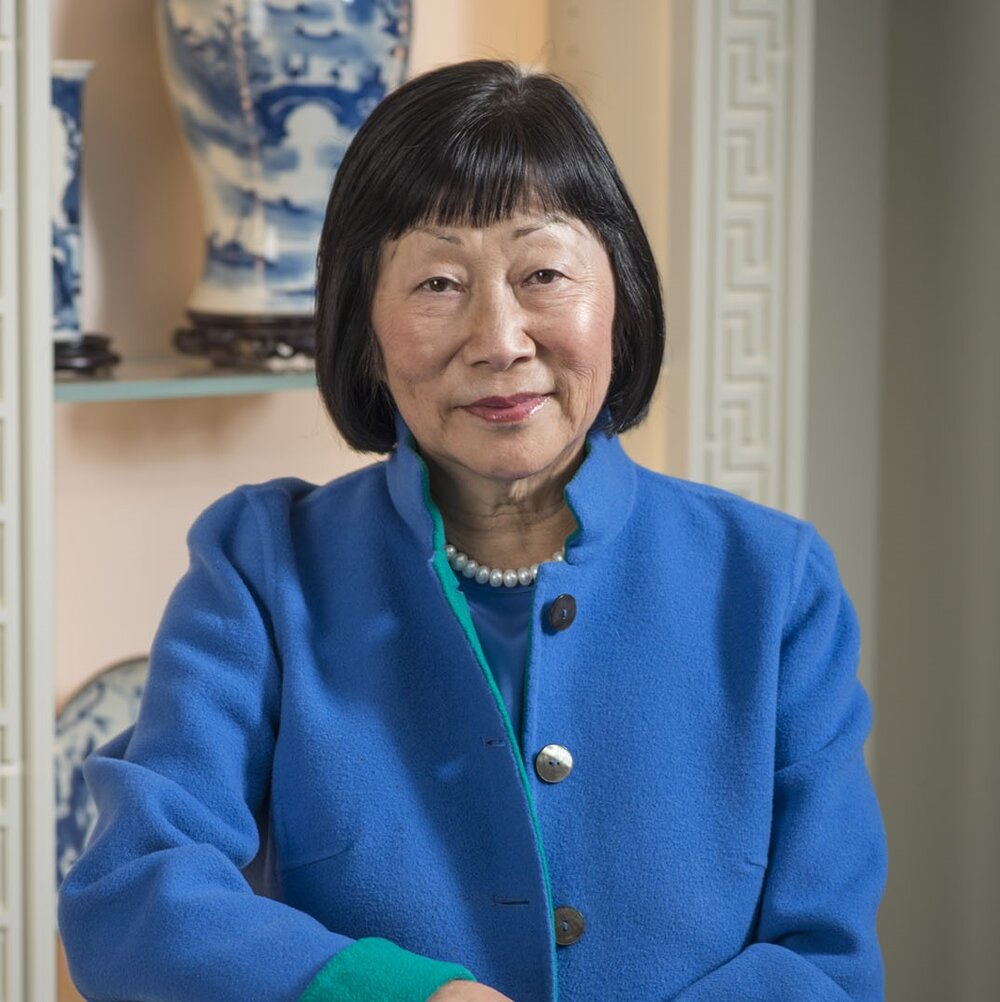 Julia Chang Bloch | 张之香
Ambassador Julia Chang Bloch is President of the US- China Education Trust and the first US Ambassador of Asian descent. She has had an extensive career in international affairs and government service, beginning in 1964 as a Peace Corps Volunteer in Sabah, Malaysia and culminating as U.S. Ambassador to the Kingdom of Nepal in 1989. From 1981 to 1988, Ambassador Bloch served at the U.S. Agency for International Development as Assistant Administrator of Food for Peace and Voluntary Assistance and as Assistant Administrator for Asia and the Near East, positions appointed by the president and con-firmed by the Senate. She also was the Chief Minority Counsel to a Senate Select Committee; a Senate professional staff member; the Deputy Director of the Office of African Affairs at the U.S. Information Agency; a Fellow of the Institute of Politics at Harvard University's Kennedy School of Government, and an Associate of the U.S.-Japan Relations Program of the Center for International Affairs at Harvard.

Link to Full Biography