On July 7th, 2023, USCET president, Madelyn Ross, was featured in a story on Xinhua's English News. "Adventure in China Rewards Curiosity" gives a glimpse into Ross' experience as both a student in China and as a participant in US-China relations for more than 40 years.
File photo shows people visiting the exhibition named "The Week That Changed the World: Nixon, China and the Arts" at South Coast Plaza in Costa Mesa, California, the United States, on June 23, 2016. (Xinhua/Zhang Chaoqun)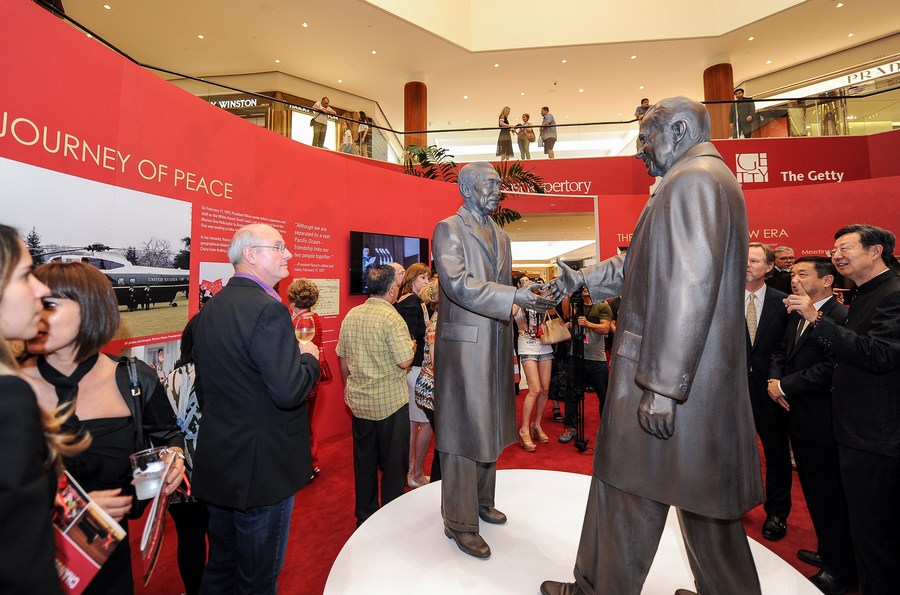 Inspired by the coverage of President Nixon's 1972 visit to China, Ross began her study of China in the mid-1970s and later became one of the first American students to go to China after Washington and Beijing normalized relations. Her career in US-China business and education has helped to promote mutual understanding and educational exchange, and exemplifies USCET's commitment to building bridges through education and dialogue.
"We have a lot of areas where we're competing and confronting each other, but we should all be able to agree that people-to-people and student exchanges benefit both our countries and make them both stronger."
Read the full story here. To learn more about Madelyn Ross, visit her biography.