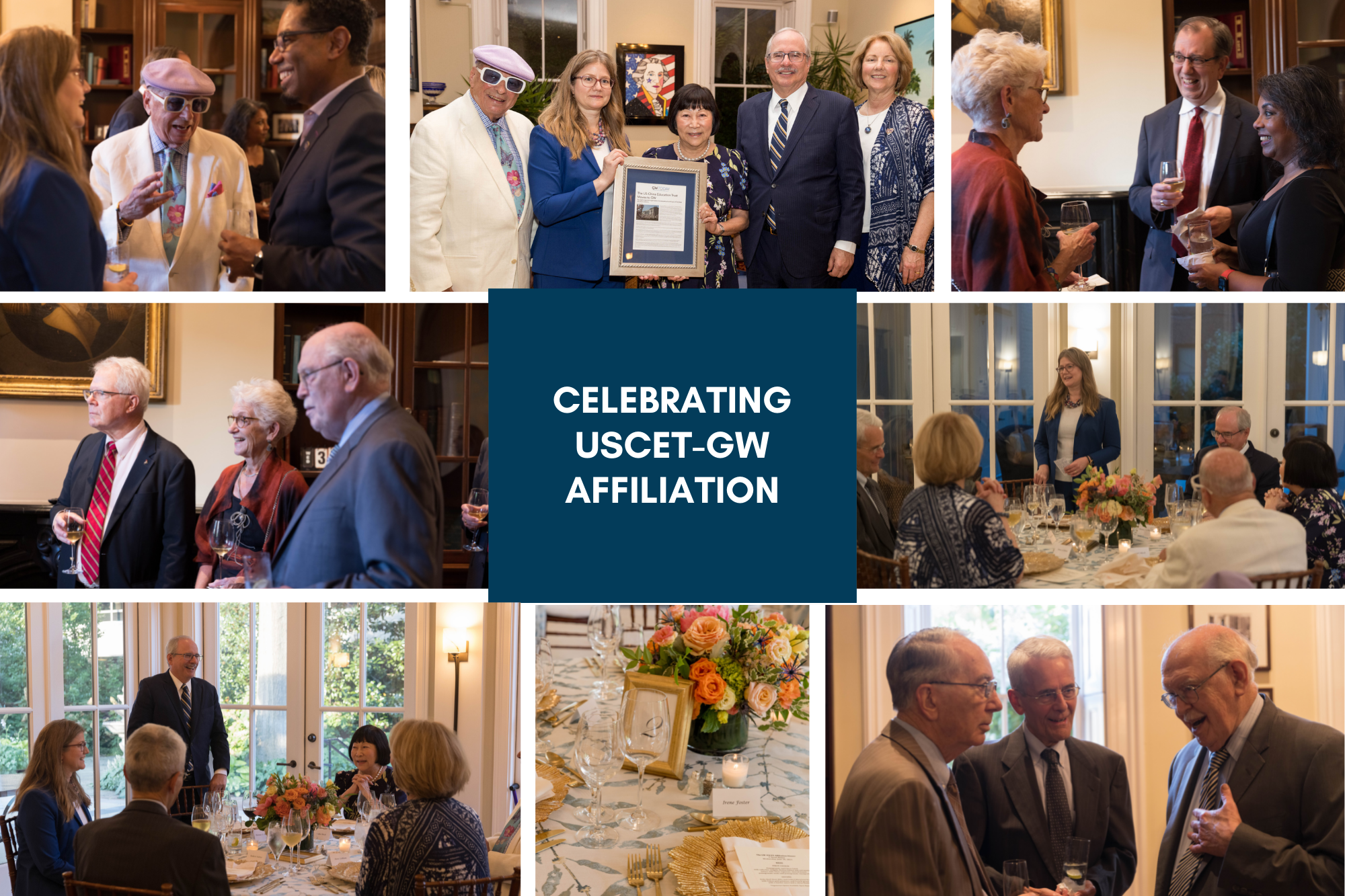 On June 30th, George Washington University (GW) President Thomas LeBlanc and Anne LeBlanc hosted a dinner to celebrate USCET's new affiliation with the university at his residence, the historic F Street House in Foggy Bottom. The gathering was joyous, as this commemorative event marked the first in-person function for most of those in attendance.
GW Elliott School of International Affairs (ESIA) Dean Alyssa Ayres presented Ambassador Julia Chang Bloch, USCET President, with a framed copy of the GW Today affiliation announcement to display in her office at the School. "We look forward to hosting USCET at the Elliott School. China plays a key role in every international issue today, so building leaders for the world with an understanding of China is more important than ever before," Ayres said.
Guests included key GW leadership figures, including Interim Provost Christopher Bracey, Dean Ayres and ESIA Vice Dean James Foster, Donna Arbide, GW Vice President for Development, and many others who will continue to facilitate USCET's successful transition to GW. Ambassador Bloch, her husband Stuart Bloch, and Advisory Council members Marlene Johnson, David M. Lampton, Peter McPherson, and Robert Sutter were in attendance.
At the close of the festivities, Ambassador Bloch thanked President LeBlanc and the GW community for the warm welcome and continued support as USCET begins its new affiliation at the Elliott School. She said she looked forward to the many opportunities for collaboration with students, faculty, and university leaders, "as this is a time like no other to imagine something new for US-China relations."