Samuel "Sandy" R. Berger Memorial Fellowship at Peking University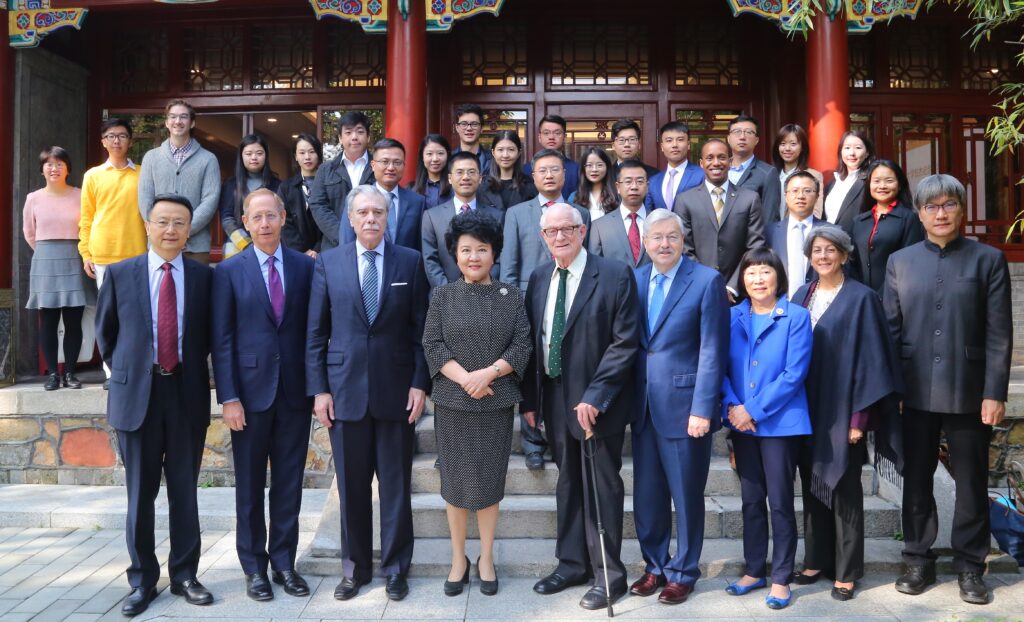 About the Fellowship
Launched in 2019, USCET's Samuel "Sandy" R. Berger Memorial Fellowship supports students (undergraduate and graduate), doctoral, and post-doctoral candidates, at Peking University's School of International Studies. The fellowship aims to nurture the next generation of Chinese scholars engaged in American Studies and International Relations.
The fellowship honors and was established in memory of the late Honorable Samuel "Sandy" R. Berger, a former national Security Advisor and strong proponent of US-China engagement.
Criteria and Eligibility
Two fellows are selected each year following a rigorous evaluation procedure. Peking University initially reviews all fellowship applications and selects a slate of finalists based on merit, commitment, and financial need. These finalists will then be forwarded to USCET where a review committee, with the consent of the Berger family, will determine the final recipients.
Fellowship recipients may use the funds for: i) field research, ii) dissertation completion, and iii) conference participation. If selected to receive the fellowship, each recipient will be required to submit a research paper on a topic of their choice in the field of International Relations including foreign policy, diplomacy, and US-China relations. The fellows will conduct research and write their papers during the year. Whenever possible, the fellows will attend USCET's Annual American Studies Network conference to present their research.
Meet the past Samuel "Sandy" R. Berger Memorial Fellows:
Events: