Edition #5 | Former USCET Intern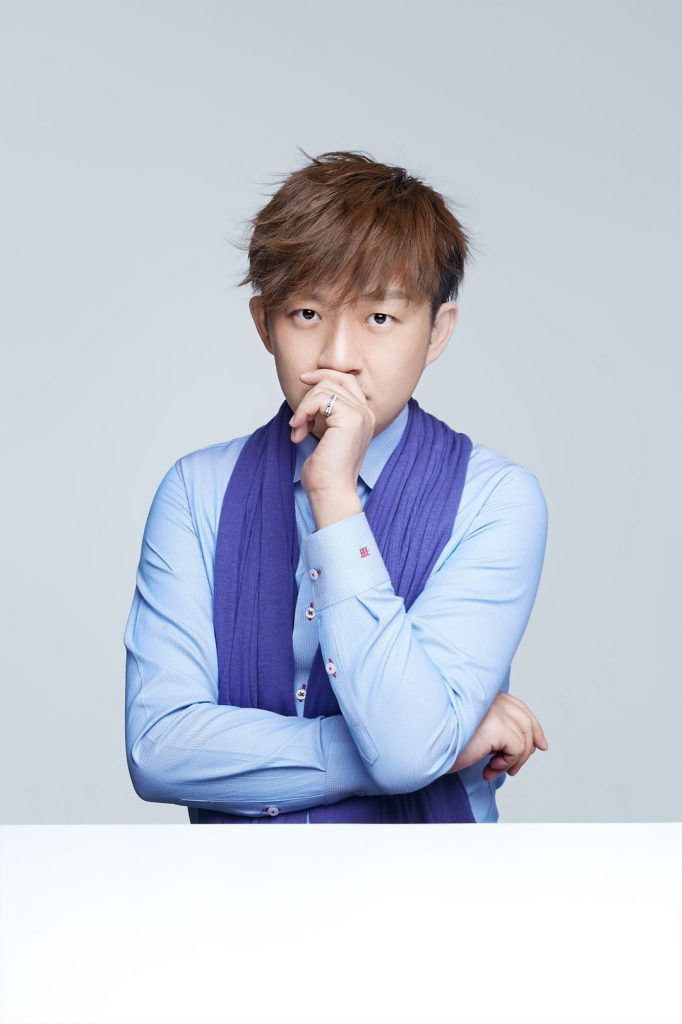 Henri Tan is the Senior Director of Member Operations at AmCham China in Beijing, managing programs and workshops which engage the organization's membership totaling more than 900 companies. Working as a Research Assistant for USCET in 2005, Henri has continued to remain engaged with US-China relations throughout his career working in nonprofits, the private sector, and consulting.
Henri was introduced to USCET following his internship at the Atlantic Council and had the opportunity to undertake several projects during his time with us. "I primarily conducted background research on cross-strait relations to help USCET to facilitate Track II dialogues between Beijing and Taipei." Although he last worked at USCET over fifteen years ago, he has fond memories of his time with the organization and Ambassador Julia Chang Bloch. "While at USCET, I had the chance to look through some of Julia's research archives and was impressed by her interdisciplinary build-up of experiences. She advised me to broaden my focus from Cross-Strait relations to US-China relations, encouraging me to return to China following my time at USCET."
After working for USCET, Henri returned to China and landed a position with the Clinton Foundation focusing on public health policy, specifically the testing and treatment of HIV and AIDS in children. "At the time, public health was one of the few areas where the US and China could cooperate with one another," Henri noted. Through his experience with the Clinton Foundation, Henri realized that public health policy not only impacts both the US and Chinese governments, but also the private sector. The role of the private sector in impacting public policy led to his interest in pursuing an MBA in the United States at the College of William and Mary and pursuing positions in private sector companies following the completion of his degree.
Through his current role at AmCham China, Henri continues to foster dialogue and cooperation between the private sector and policymakers in both the US and China. As the Senior Director of Member Operations, Henri and his team oversee AmCham China's thirty-three working groups covering topics ranging from industry standards to intellectual property rights. Each year, AmCham China hosts over 150 different workshops and events including policy dialogues with industry regulators and boasts numerous partnerships with Chinese provincial and municipal governments. AmCham's annual American Business in China White Paper offers policy recommendations for both the US and China based on feedback received from its large and diverse membership.
AmCham China and USCET are both nonprofit organizations holding respective stakes in US-China relations, with AmCham focused on business and commercial interests and USCET on educational exchange and mutual understanding. One may be led to believe that the interests of a business association and an educational NGO such as USCET may not intersect. However, Henri notes that there is a lot of overlap. "I believe we can all be encouraged to find that increasingly more and more businesses, especially successful ones, are diversifying from a singular focus on maximizing shareholder value to also investing in ventures that impact both capital returns and benefits for the community and the larger society." Henri emphasized that aside from perceived differences between the business and NGO worlds, there are many commonalities and areas for further cooperation.
In recent years, US-China relations have been on the decline due to lack of mutual trust and disagreements over trade. Without speaking for AmCham China, Henri shares his personal view that, "The real concern is the heated political rhetoric that is increasingly limiting the space for productive and win-win dialogue in business, education, and now even science collaboration." Henri went on to explain that without US China collaboration, the world will not be able to solve the most urgent of global problems.
In order to help bolster US-China cooperation, USCET and AmCham China have partnered to deliver a series of online webinars about the 2020 US elections through the "Live From Washington" series. This series provides a platform for seasoned experts to share their insights into the 2020 elections and what this means for the future of US-China relations. Despite the challenges presented by the Coronavirus pandemic, USCET and AmCham China are proud to partner to continue to deliver engaging opportunities to increase understanding between the US and China.