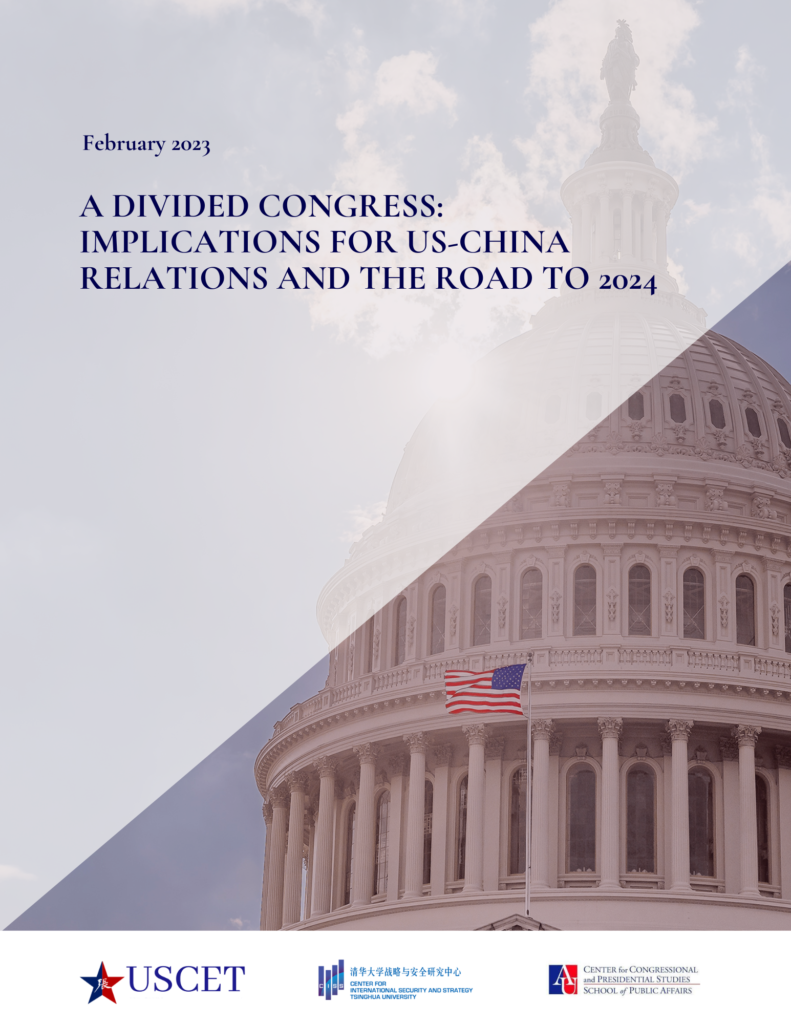 This online roundtable convened some two dozen Chinese and American scholars and practitioners of American politics and US-China relations for a candid, discussion of America's 2022 midterm elections, the new Congress, and implications for American politics and US-China relations. It was co-hosted by the Center for International Security and Strategy (CISS) of Tsinghua University in Beijing and the US China Education Trust (USCET) in Washington DC, in partnership with the Center for Congressional and Presidential Studies at American University, and took place the evening of January 10 (ET)/morning of January 11, 2023 (China).
The roundtable began with experts from each country providing American and Chinese perspectives on the 2022 elections; the US Congress in Sino-American relations; and the road ahead to the 2024 US presidential election. The second half of the roundtable featured a lively moderated dialogue among all discussants. While participants agreed that the American political landscape remains deeply divided after the midterm elections, these divisions can be perceived differently in the United States and China. And while both major US political parties share an overlapping "tough on China" stance, there were diverging views on the role that the two parties will play in Congressional debates on China and the role of the White House and the Congress in setting China policy in the months ahead. Participants agreed that US and Chinese scholars and experts need to understand each other's views on these issues, and there was general consensus on the pressing need for the US and China to continue working together on areas of common interest.
This program was a continuation of USCET's long-standing work to promote Chinese understanding of America's elections and political process. USCET has worked with Chinese universities and NGOs to create programs covering every US presidential election since 2000. USCET established one of China's first Congressional Studies program in 2001 and has held legislative training sessions and programs on presidential debates, candidates, and the role of political parties. The increasing role of the US Congress in US-China relations and the spread of misinformation and disinformation in both countries make these programs more important than ever. USCET will continue to promote candid dialogue on the political process, Chinese and American perspectives, and implications for the bilateral relationship.