To better understand the changing experiences of Chinese students in the United States over the past three decades, the US-China Education Trust conducted a non-random survey in late 2022/early 2023. We received 437 responses from individuals from China who graduated from US universities and colleges between 1991 and 2021.
About the Survey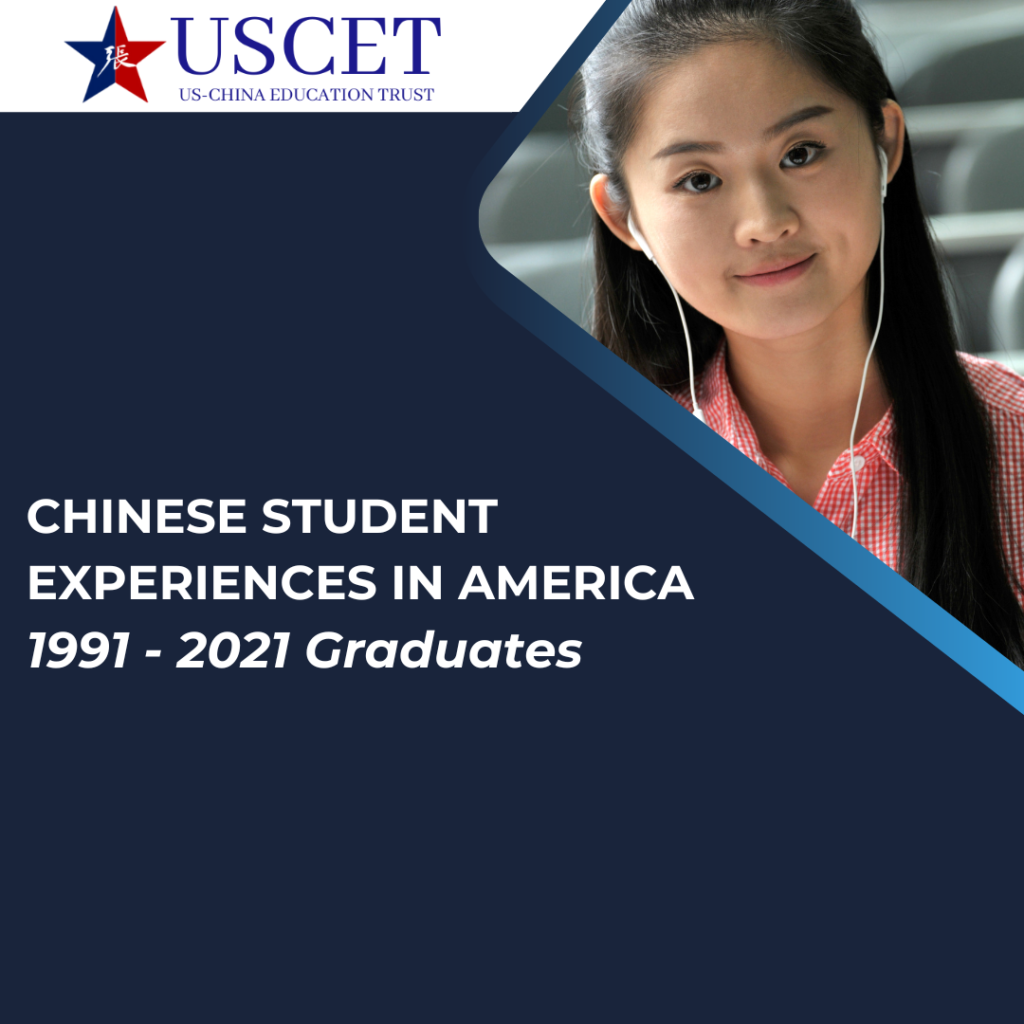 On February 15, 2023, USCET completed its survey of Chinese students who earned a degree at US universities and colleges between 1991 and 2021. The survey questions focus on the campus experience, including students' social experiences, their level of involvement and integration at school, and their overall satisfaction level. The survey also explores students' motivation for attending school in the US, and how their feelings about the US and China may have changed after their study in America.
USCET is working with the China Data Lab at UC San Diego to analyze and interpret the survey results by decade. We will jointly release a survey report in Spring 2023 to better understand how Chinese student experiences have changed over the past three decades, and examine factors that contribute to successful student experiences in the US. An interactive  preview of the background of the survey respondents by decade can be found here. The project will also include a student symposium and related activities in 2023 that feature student and expert perspectives on Chinese student experiences in America.
Acknowledgements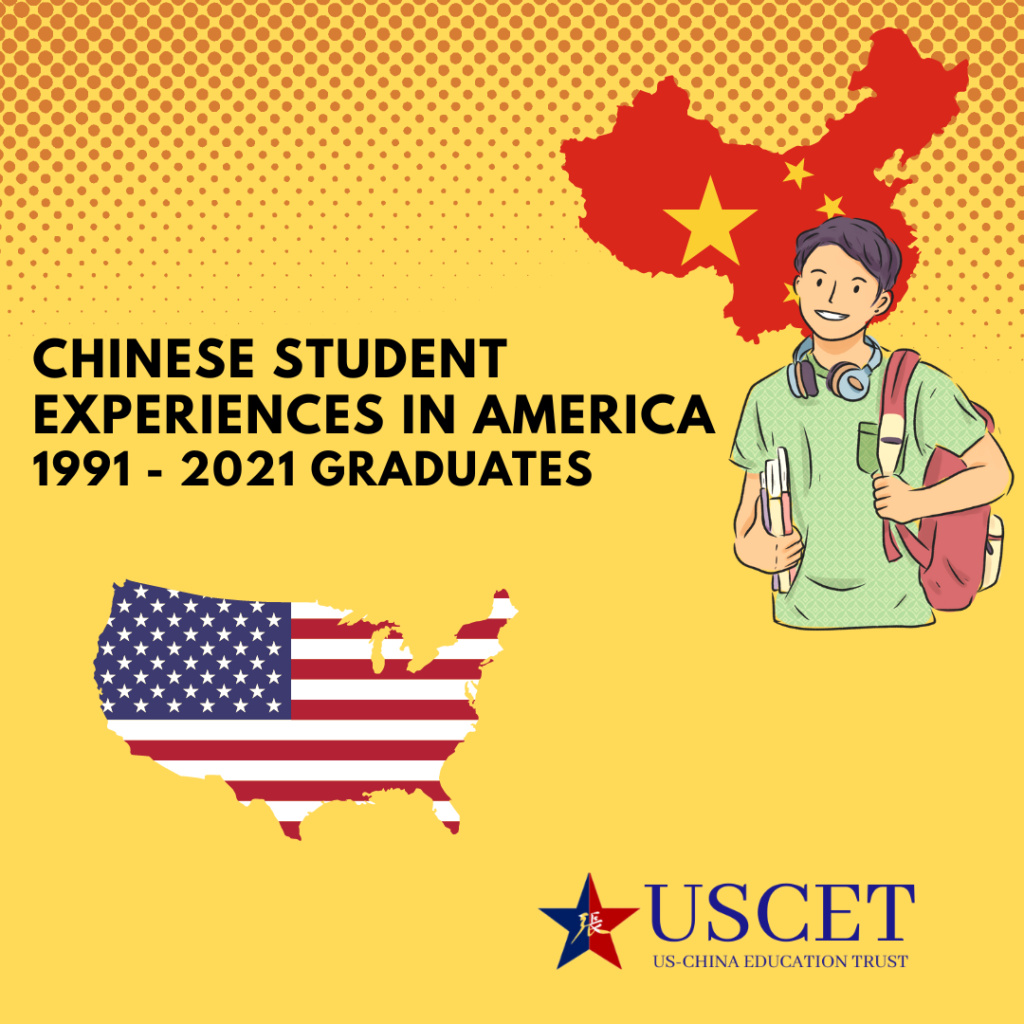 USCET thanks the many people who helped to share the survey widely with Chinese alumni of American colleges and universities, The non-random survey was shared by hundreds of individuals through their alumni groups, email, personal networks, and social media. Special thanks go to the organizations that shared the survey information through their newsletters and social media, including:
The Carter Center
Institute of International Education
US Heartland China Association
NAFSA Association of International Educators
National Committee on US-China Relations
United Chinese Americans (UCA)
Yale-China
If you have any questions regarding this survey, please contact us by email at info@uscet.org.