Chinese Student Experiences in America
In late 2022 USCET launched a project to provide greater context and understanding to the topic of the Chinese Student Experience in America. The objective of this project is to provide a fuller picture of the changing profile and perspectives of this important group of students over the years, and in so doing to counter negative stereotypes, misinformation, and distrust. The project includes a short anonymous survey designed to reach former Chinese students who studied in America and earned an undergraduate or graduate degree between 1991 and 2021. The survey will provide a qualitative overview of the Chinese student experience to lend insight into their reasons for coming to the US, their social and academic experience in the US, and the long-term impact on their lives of their study in America.
The Chinese Student Experience in America project will also include a public symposium and a report in 2023 to provide a platform for discussion, for voices from Chinese students over the years, and to suggest areas for additional research. USCET has conducted education and exchange programs to improve understanding between the US and China for more than 20 years. As with all its work, USCET is consulting and collaborating with a range of experts on the project. For more information, contact chinesestudentsurvey@uscet.org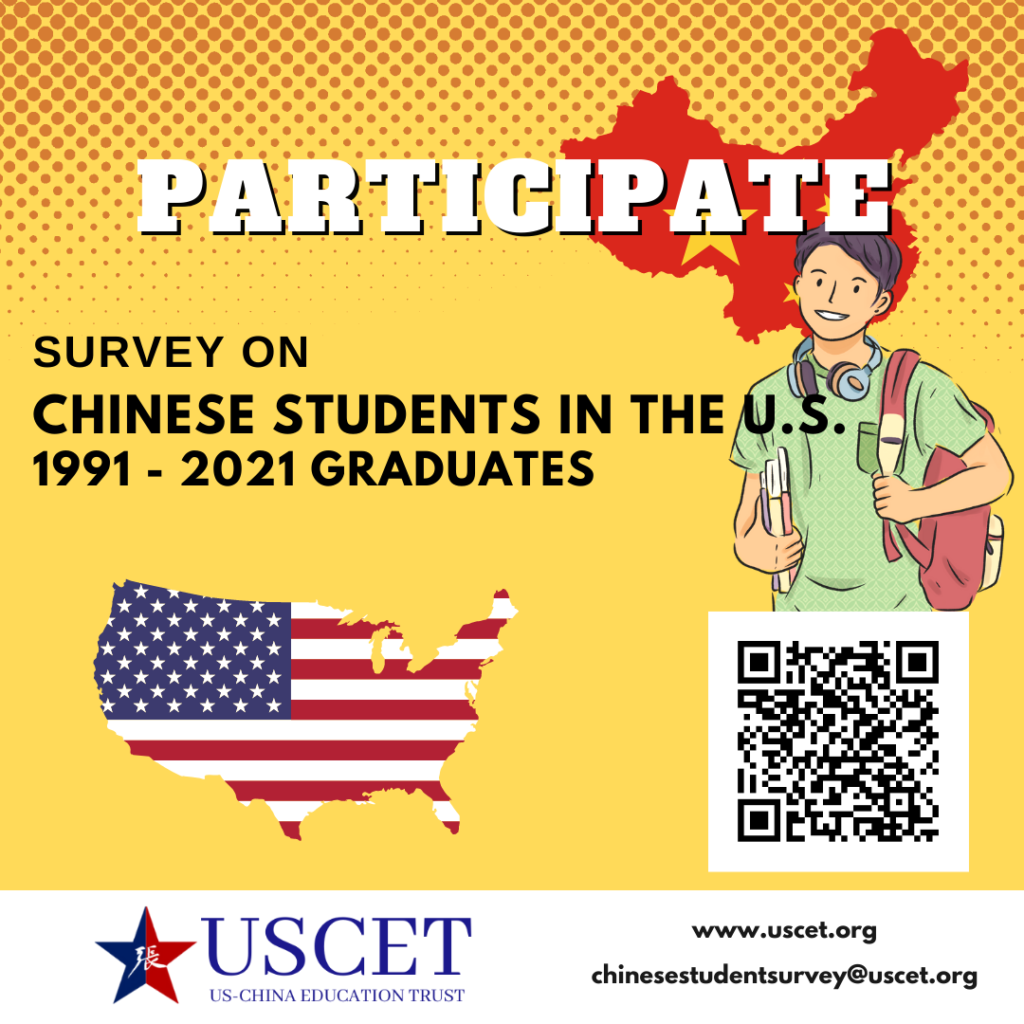 Survey on Chinese Students in the US, 1991-2021
Ongoing Until February 15, 2023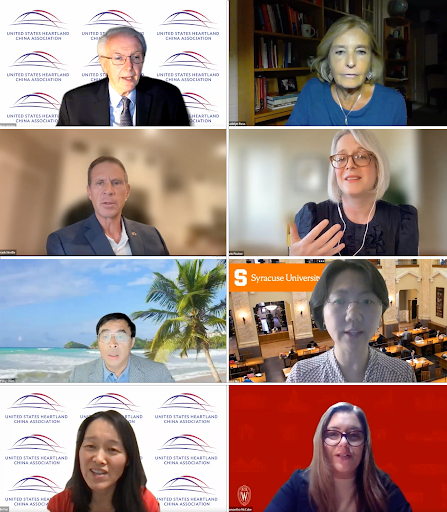 Webinar – Chinese Students in America: Still Caught in the Crosshairs?
September 22, 2022
---
Sponsors

---
Donate
Please consider making a tax-deductible contribution to support USCET's Chinese Student Experiences in America program today.
Donate