Shwe Einthe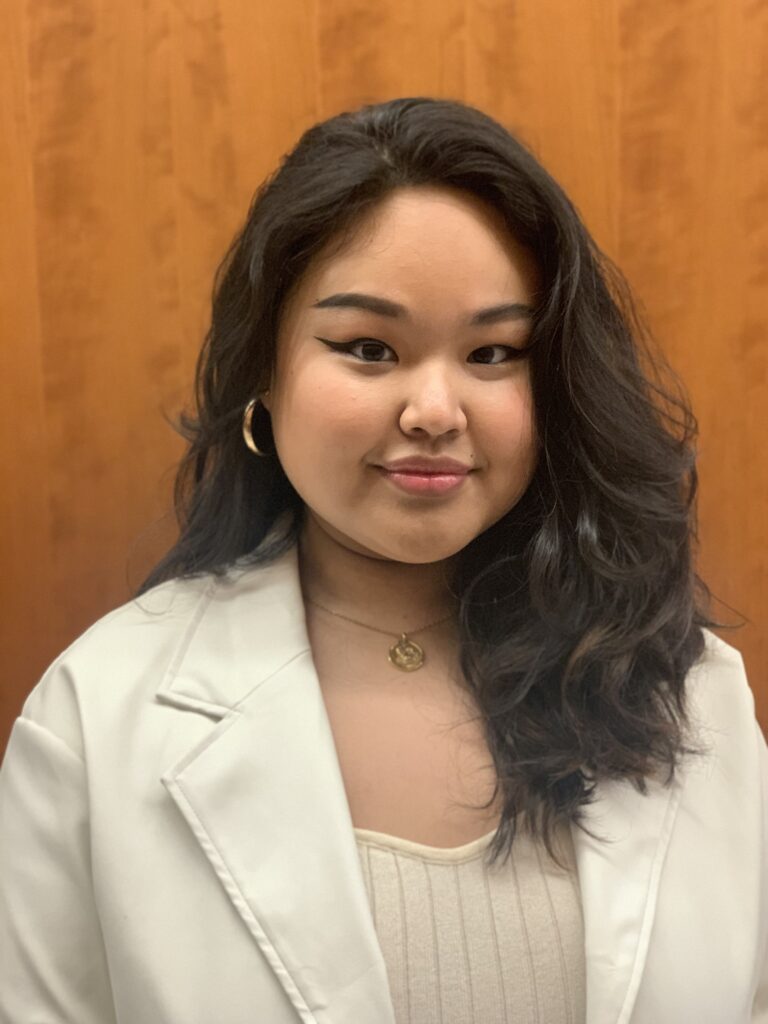 Shwe Einthe is USCET'S Communications and Program Intern. Shwe conducts social
media communications, and outreach, and supports grant writing initiatives.
Shwe is currently completing her last semester at The George Washington University majoring in Political Science. Prior to her internship at USCET, Shwe was a campus ambassador for Maybelline New York, when she was responsible for creating promotional photo and video content ahead of the launch of their new product line. Shwe is also the co-founder, and co-host of "Free Myanmar" podcast, which was launched after the February 2021 military coup d'etat in her home country, Myanmar. She worked as a communications intern on an election campaign in 2021, reaching out to constituents to promote the candidate's objectives every day.
Shwe has always had an interest in diplomacy, and cultural exchange, especially in US-China relations. She enjoys studying Chinese history, language, and literature, and has traveled to China multiple times to immerse herself. She currently serves as the Vice President, and New Member Program Educator of a Multicultural Greek organization on campus. Shwe has a special passion for soft diplomacy, such as gastrodiplomacy. In her spare time she creates video content promoting immigrant owned restaurants in the DC metropolitan area. Shwe's future plans include continuing to work in the nonprofit sector, and pursuing a Masters degree after working in the US.