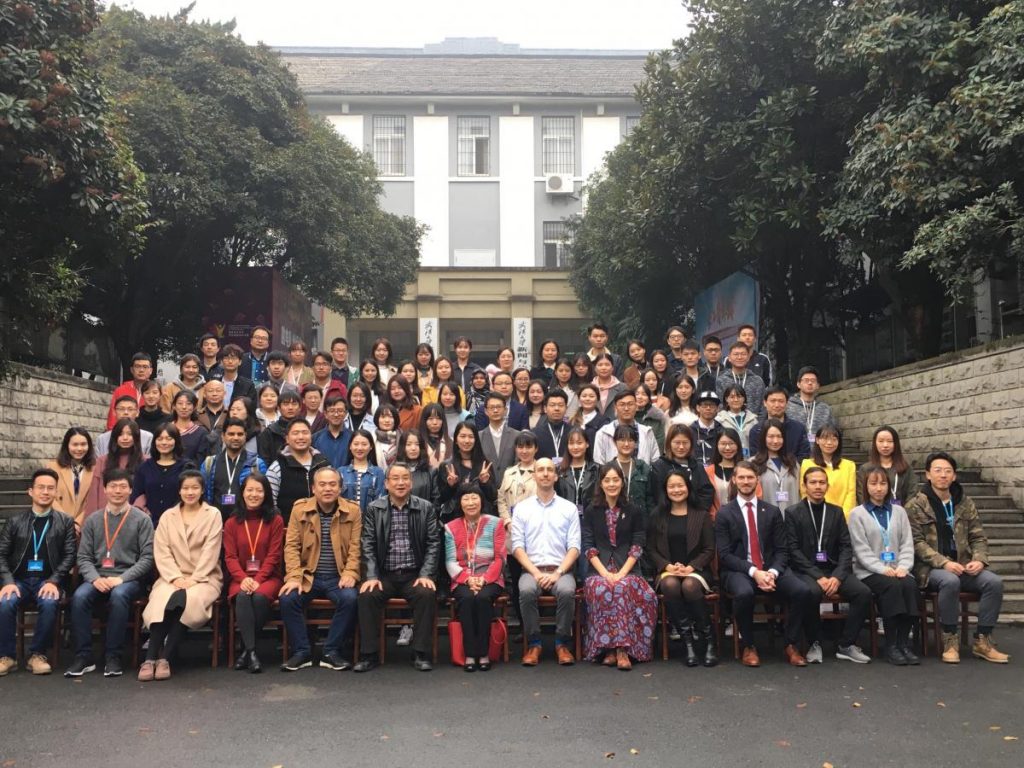 Media Education Consortium Annual Conferences
The MEC Annual Conference is an integral part of connecting MEC members to each other and facilitating a dialogue about the media and media education best practices through both plenary sessions and smaller discussions, panels, and training sessions. The annual gatherings focus attention on key issues, such as the impact of commercialization on the media, new media versus traditional journalism, and meeting the challenges of a changing media market. USCET sponsors prominent American and international journalists, who bring a unique perspective to the proceedings, to keynote the conferences, along with seasoned Chinese journalists and media educators.
USCET believes that the multiplier effect of annual conferences is significant, as faculty return to their universities with broadened horizons and new ideas that affect their approach to teaching of the next generation of Chinese journalists.
MEC Annual Conference Recaps:
2019: Innovation of Media in the Digital Age: Liberal Education, Integrative Education, and Smart Education – Wuhan University
2017: Data in Society – Wuhan University
2015: Media and US-China Summitry – Communication University of China
2012: Media in US Politics and 2012 Elections – Shanghai International Studies University
2011: Changing Media, Changing China – Sun Yat-Sen University
2010: Media Education in the Digital Age – Hong Kong Baptist University
2009: Media Education Consortium Launch and Conference – Wuhan University
2008: Symposium on Global Journalism Education Reform – Tsinghua University
2007: MEC Organizations Meetings – Renmin University and Tsinghua University
---
项目主旨
为媒体教育协会成员和记者提供机会,就媒体教育和新闻的最佳做法进行对话。
MEC年度会议是将MEC成员联系在一起,通过全体会议、小型讨论、小组讨论和培训会议的方式,就媒体和媒体教育的相关话题进行讨论。年会主要关注点在于商业化对媒体的影响,新媒体对传统媒体的影响,以及如何面对来自不断变化的媒体市场的挑战。USCET赞助了一些能够给会议带来独特的视角的杰出美国和国际记者,与经验丰富的中国记者和媒体教育工作者们一起探讨。
USCET认为,年度会议的乘数效应意义重大,因为教师们会带着开阔的视野和新的想法回到他们的大学,从而影响他们对下一代中国记者的教学方法。