David Michael Lampton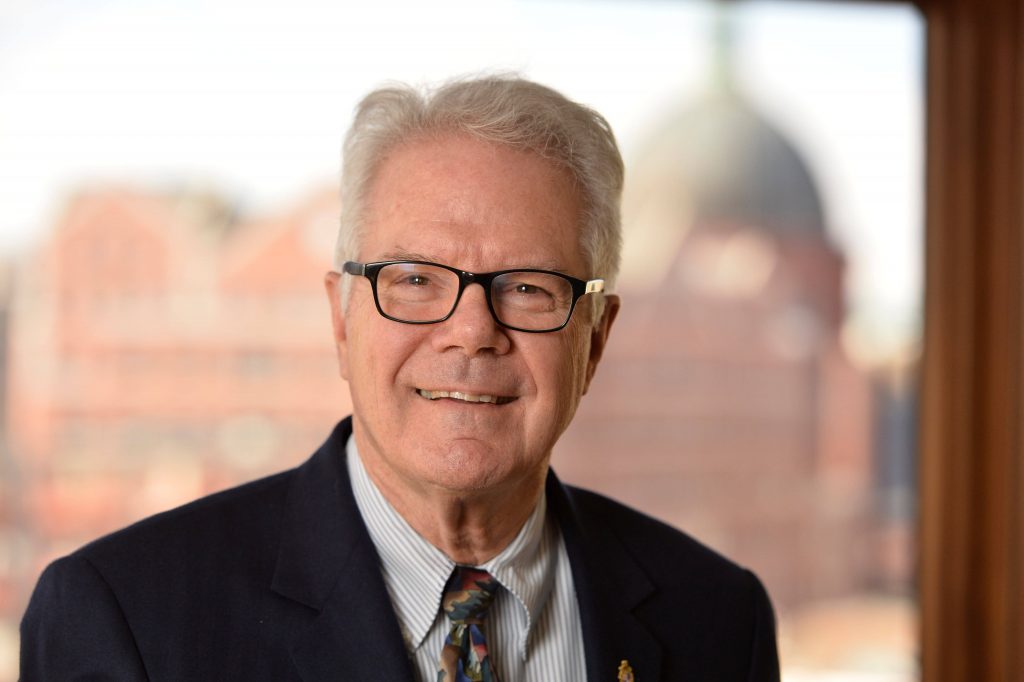 David Michael Lampton is George and Sadie Hyman Professor and Director of China Studies at the Johns Hopkins School of Advanced International Studies (SAIS).
He served as dean of faculty from 2004-2012, and is also the chairman of The Asia Foundation. His most recent book is titled, The Three Faces of Chinese Power: Might, Money, and Minds. Lampton is also the author of Same Bed, Different Dreams: Managing U.S.-China Relations, 1989-2000 and editor of The Making of Chinese Foreign and Security Policy in the Age of Reform, among many other books and articles on Chinese domestic and foreign affairs.
Lampton is former president of the National Committee on United States-China Relations; past director of China Policy Studies at the American Enterprise Institute and The Nixon Center; former associate professor of political science at Ohio State University; honorary doctorate from the Institute of Far Eastern Studies of the Russian Academy of Sciences; honorary senior fellow with the Institute of American Studies at the Chinese Academy of Social Sciences; and holds a Ph.D. in political science from Stanford University.
---
David Michael Lampton是约翰霍普金斯大学国际研究学院中国研究主任,被授予George and Hyman教授称号,同时也是亚洲基金会的主席。他在2004到2012年期间担任学院院长一职。Lampton教授最新的出版物叫做The Three Faces of Chinese Power: Might, Money, and Minds,同时他也是Same Bed, Different Dreams: Managing U.S.-China Relations, 1989-2000 一书的作者跟The Making of Chinese Foreign and Security Policy in the Age of Reform的编辑。他还出版了许多与中国内政和外交有关的书籍和文章。
Lampton是美中关系全国委员会前任主席;AEI中国政策研究和尼克松中心前任主任;前俄亥俄州立大学政治学副教授;俄罗斯科学院远东研究所荣誉博士;中国社会科学院美国研究所荣誉高级研究员;并在斯坦福大学获得了学士、硕士和博士学位。