In partnership with the National Portrait Gallery, the US-China Education Trust (USCET) presents an exciting event on Hung Liu's life, art, and legacy. Moderated by National Portrait Gallery Painting and Sculpture Curator Dorothy Moss, who worked with the artist on the exhibit for three years, the panel discussion will feature artists Mel Chin and Lenore Chinn, who knew Hung Liu well, and Art History Professor Ying-Peng Cheng. Hung Liu is the first artist of Asian descent to have a solo exhibition at the Smithsonian's National Portrait Gallery. The Gallery's stunning posthumous exhibition celebrates her 50 years of work with more than 50 iconic portraits, from those inspired by her experiences in China to her more recent body of work inspired by Dorothea Lange's Dust Bowl-era photographs. The panel will discuss Liu's working process, her conceptual approach to portraiture, and her work in the context of contemporary art in the United States and China. Hung Liu passed away in August 2021, weeks before the exhibit opened.
---
Speaker Biographies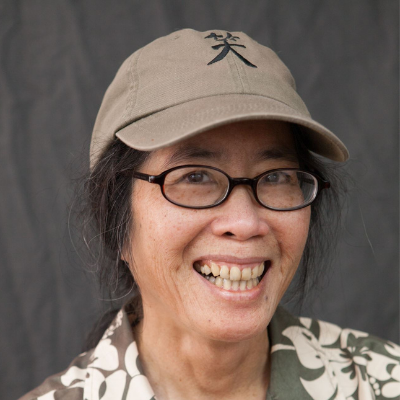 Lenore Chinn
Lenore Chinn, a native San Franciscan, is a painter, photographer, and cultural activist who works to create structures that sustain critical artistic production and advance movements for social justice. Portraiture is at the core of her visual art practice whether it is painting or photography. A moment in time spontaneously captured by her digital camera, transmitted to acrylic on canvas, conveyed in modern archival print or shared on social media, these images of everyday life constitute an art history largely hidden from the public's perception of society. Her current street photography chronicles a rapidly changing socio-political landscape. She has been active in the Asian American Women Artists Association since the group was founded. From 1988 to 1992, she served on the San Francisco Human Rights Commission.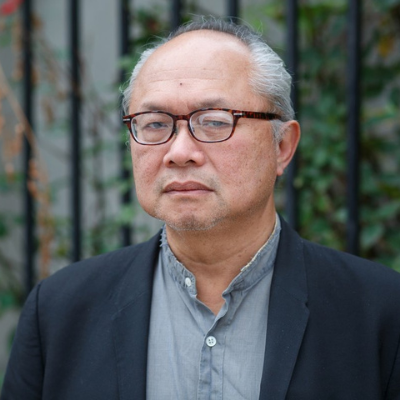 Mel Chin
Mel Chin is known for the broad range of approaches in his art, including works that require multi-disciplinary, collaborative teamwork and works that enlist science as an aesthetic component to developing complex ideas. He created and implemented Revival Field (1990), a project that pioneered "green remediation," the use of plants to remove toxic, heavy metals from the soil. From 1995-1998 he formed the collective the GALA Committee that produced In the Name of the Place a public art project conducted on American prime-time television. His ongoing Fundred Project addresses childhood lead-poisoning through art-making. In 2018 he presented Unmoored and Wake in Times Square, New York City, creating a visual portal into a future of rising waters. His concurrent 40-year-survey exhibition at the Queens Museum, NYC, was named the best art exhibition of 2018 by Hyperallergic, the online arts magazine.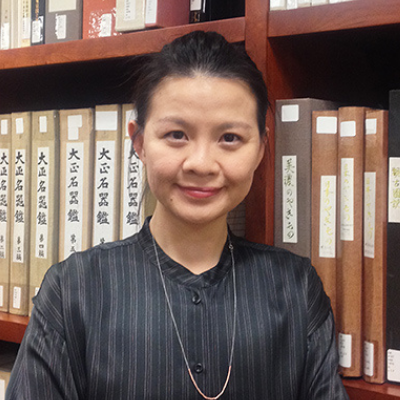 Ying-chen Peng
Ying-chen Peng specializes in late imperial and modern Chinese art history, focusing on gender issues and the globalization of material culture. Before joining the American University, she worked at the National Palace Museum and the Academia Sinica in Taiwan, and the Metropolitan Museum of Art as a pre-doctoral research fellow. She received her Ph.D. degree from the University of California at Los Angeles in 2014. Her forthcoming book, titled "Artful Subversion: Empress Dowager Cixi's Image Making in Art," will be published by Yale University Press in 2023. Peng's latest research involves the gendered visual and material culture of jeans and how the garment redefines femininity in East Asia.
Moderator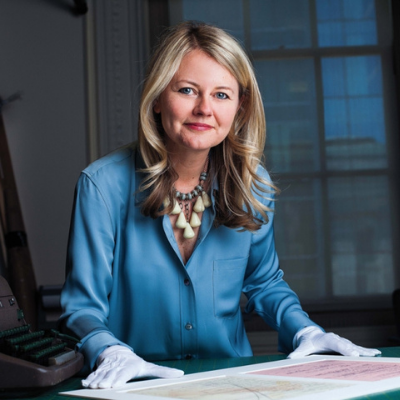 Dorothy Moss
Dorothy Moss is curator of painting and sculpture at the National Portrait Gallery. Moss directed the 2013, 2016, and 2019 Outwin Boochever Portrait Competitions. Her current and upcoming exhibitions include Hung Liu: Portraits of Promised Lands, which includes a catalogue published by Yale University Press; One Life: Maya Lin (2022); and Kinship (2022), which she is co-curating with Leslie Ureña, Taína Caragol, and Robyn Asleson. Her past exhibitions include Sweat of Their Face: Portraying American Workers, co-curated with David C. Ward (2017) with a catalogue published by Smithsonian Press; and One Life: Sylvia Plath (2017). In 2015, Moss initiated the Portrait Gallery's first performance art series IDENTIFY, an ongoing series which has included ten commissioned performances by internationally recognized artists. She is also an author of The Obama Portraits (2020), published by Princeton University Press.