Monday, December 6th, 2021
10:30am-12:00pm EST
If you missed the webinar, as we heard that the time was inconvenient for many, you can watch this very special event HERE. See highlights of the discussion below:
On Monday, December 6th, USCET hosted the second webinar in its Asian Women Trailblazers series: "Asian American Women Making a Difference in Higher Education." It featured three remarkable women who broke the bamboo ceiling and became college and university presidents: Dr. Pam Eddinger, President of Bunker Hill Community College, Dr. Mariko Silver, President and CEO of the Henry Luce Foundation and former President of Bennington College, and Dr. Meredith Woo, President of Sweetbriar College. They joined Ambassador Julia Chang Bloch, President of USCET, for a hard-hitting discussion about AAPI identity and ascending the ranks of the ivory tower of academia.
Dr. Silver began the discussion with the hope that individuals can take steps to shape "the world as we would like it to be." She shared a personal story about her mother, who was placed in a Japanese-American internment camp during World War II despite being third generation American. By reflecting on our personal stories within the context of history, Dr. Silver believes we can better move forward and prioritize "just societies and equitable communities."
Dr. Meredith Woo shared that, after the murder of George Floyd, she created a task force at Sweet Briar College to come up with ideas on how to increase diversity on campus. The task force's top request that the next university president should be "a person of color" led to an interesting exchange between students and the university administration about what constitutes a person of color. As Dr. Woo explained it, the students felt that a person must have experienced a certain amount of racial discrimination to qualify, and they were simply unaware that Asian-Americans, like Dr. Woo, have "been deprived of protection from the state" longer than almost any other marginalized group. The theme of American ignorance of the Asian American experience ran strong throughout the event, with all speakers agreeing on the damage that has been done by the prevalence of the "model minority" stereotype and the lack of data on the Asian American experience.
Dr. Pam Eddinger, who leads Bunker Hill Community College, an institution that serves mostly people of color, reflected on the traditional and elitist nature of American higher education that in some ways plagues AAPI students. Seen as a model minority, AAPI students often think they have failed if they don't get into Ivy League universities, or they suffer chronic performance anxiety and find themselves pitted against other minorities, at the same time, who may not do as well academically. Dr. Eddinger added that Asian students are often not seen as a minority, "because we are white adjacent, but we are not white, and being adjacent means invisibility." Dr. Eddinger also found herself often entering a meeting room, where she is the only person of color, the only woman, and the only Asian. She thought that a lack of recognition that this is still an issue – in 2021 – demonstrates that people still equate color blindness with equality.
This webinar was a frank and highly personal discussion, with the speakers dismantling the stereotype of Asian Americans as a single successful group. USCET applauds the speakers for showing how Asian Americans, telling their life stories, can confront AAPIs' invisibility, erasure from history, and exclusion from the diversity conversation, as well as do something about anti-Asian discrimination and hate.
---
Speakers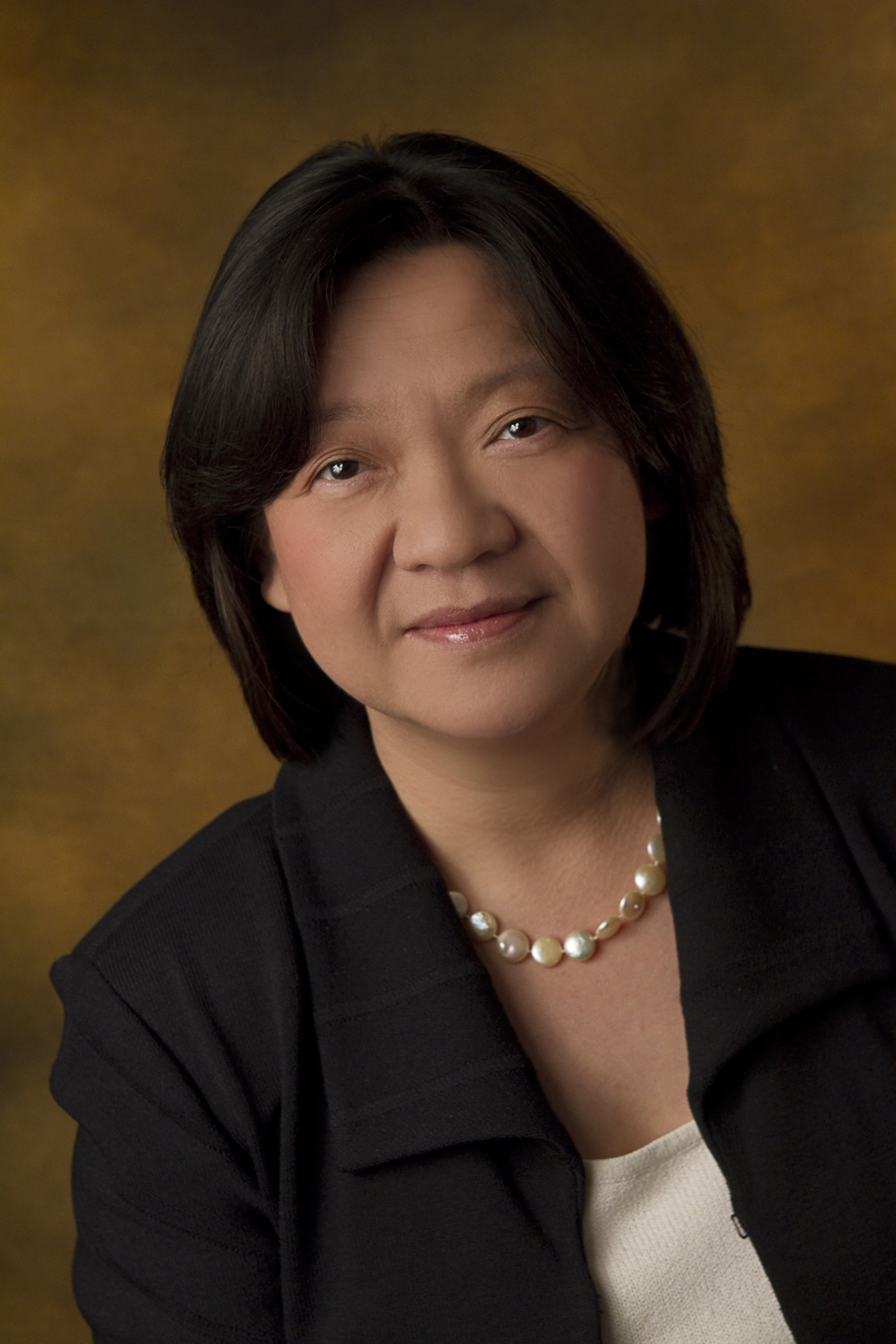 Dr. Pam Eddinger
Pam Eddinger is president of Bunker Hill Community College (BHCC), the largest of 15 community colleges in Massachusetts, and is the first Chinese American president in the Massachusetts community college system. Dr. Eddinger began her tenure at BHCC in 2013 and previously served as president of Moorpark College in Southern California from 2008.Dr. Eddinger's service in the Community College movement spans more than 25 years, with senior posts in academics and student affairs, communications and policy, and executive leadership. Dr. Eddinger serves on a number of boards and commissions, including the New England Commission of Higher Education (NECHE), GBH Boston, the Greater Boston Chamber of Commerce, the Boston Foundation (TBF), the Massachusetts Workforce Development Board, the Boston Private Industry Council, Achieving the Dream (ATD), the Rennie Center for Education Research and Policy, and the American Association of Colleges and Universities (AACU). Dr. Eddinger was honored in 2016 by the Obama White House as a Champion of Change. She earned a bachelor's degree in English from Barnard College and her master's and doctorate in Japanese Literature from Columbia University.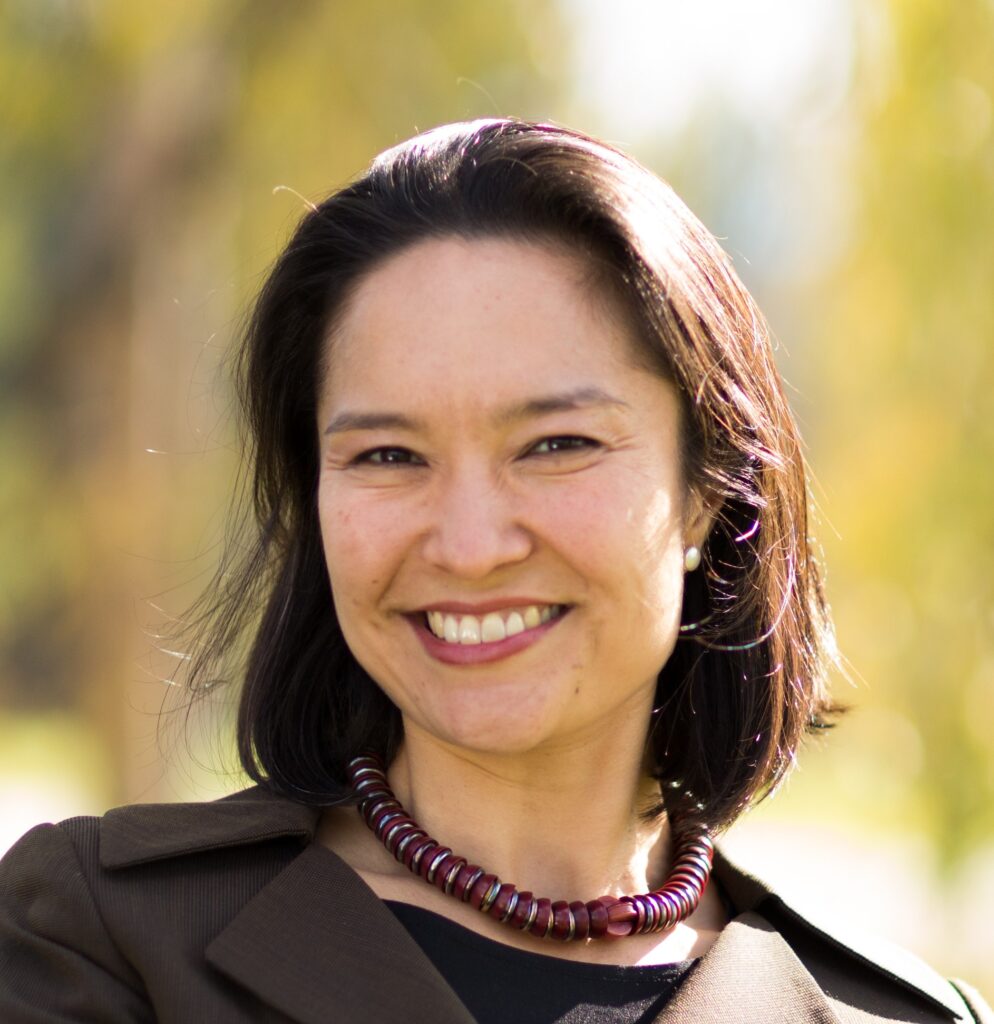 Dr. Mariko Silver
Dr. Mariko Silver is the president and CEO of the Henry Luce Foundation. She was previously the president of Bennington College, where she led the design of a 10-year strategic plan for Bennington which emphasized the education and development of the whole student. During the Obama administration, she served for the U.S. Department of Homeland Security as Acting Assistant Secretary and Deputy Assistant Secretary for International Policy. She chaired projects focused on international strategy, negotiation, organization, and collaboration regarding issues such as counter-terrorism, immigration, cyber-security, and disaster resilience. Dr. Silver also served for Arizona Governor Janet Napolitano as the Policy Advisor for Economic Development, Innovation, and Higher Education, where she oversaw the Arizona Department of Commerce and directed policy implementation at the Arizona Economic Resource Organization, Science Foundation Arizona, and the Arizona Board of Regents. Prior to her government service, Dr. Silver was instrumental in the transformation and expansion of Arizona State University, leading teams in economic development policy and metrics, science, technology and innovation policy, state K-12 and higher education policy, sustainability science, and global health. Newsweek referred to her as a key strategist in what was called "one of the most radical redesigns in higher learning since the origins of the modern university." Dr. Silver is a fellow of the National Academy of Public Administration and a member of the Council on Foreign Relations. She holds a Ph.D. in Economic Geography from UCLA; MSc, Science and Technology Policy from SPRU, University of Sussex (UK) and B.A., History from Yale University.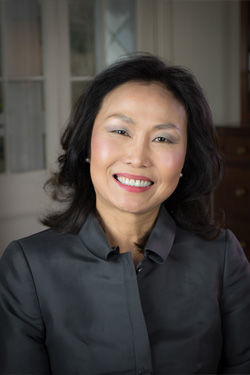 Dr. Meredith Woo
Meredith Woo was inaugurated as president of Sweet Briar College in fall 2017. Before joining Sweet Briar, she was the Buckner W. Clay Dean of the College and Graduate School of Arts & Sciences at the University of Virginia. Between her service at Sweet Briar and UVA, she directed the global program for higher education on behalf of the Open Society Foundations from its offices in London and Budapest. In that capacity, she created opportunities for university-level education for refugees, mainly Syrians in Turkey, Lebanon, and Jordan. She also helped young Rohingya women receive a college education at the Asian University for Women in Bangladesh. She was also a divisional dean for the social sciences and professor of political science at the University of Michigan in Ann Arbor. Before that, she was an assistant and associate professor of political science at Northwestern University in Evanston, Ill. An expert on international political economy and East Asian politics, President Woo has written and edited seven books. The first of the seven books is Race to the Swift: State and Finance in Korean Industrialization, her dissertation at Columbia University for which she received the highest distinction from the University. The most recent is Something New Under the Sun, a collection of essays about liberal arts education. She was the executive producer of an award-winning documentary film, "Koryo Saram: The Unreliable People," about Joseph Stalin's ethnic cleansing of Koreans living in Far Eastern Russia during the Great Terror. The film won the Best Documentary Award from the National Film Board of Canada. A native of Seoul, President Woo attended high school in Tokyo and came to the United States to study at Bowdoin College in Maine. She completed her master's degrees in international affairs and Latin American studies and a doctoral degree in political science at Columbia University. President Woo serves on the board of the American Hospital of Paris Foundation, Neuilly-sur-Seine, Women's College Coalition, Virginia Foundation for Independent Colleges, as well as the council of the Focused Ultrasound Foundation in Charlottesville, Va. She is also a trustee of the Asian University for Women in Chittagong, Bangladesh.
Moderator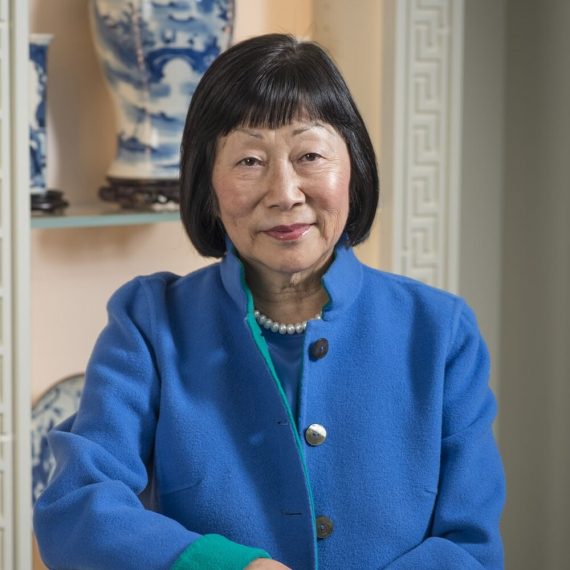 Ambassador Julia Chang Bloch
Ambassador Julia Chang Bloch is founding president of the US-China Education Trust. She was the first US ambassador of Asian descent in US history. She has had an extensive career in international affairs and government service, beginning in 1964 as a Peace Corps Volunteer in Sabah, Malaysia and culminating as U.S. Ambassador to the Kingdom of Nepal in 1989. From 1981 to 1988, Ambassador Bloch served at the U.S. Agency for International Development as Assistant Administrator of Food for Peace and Voluntary Assistance and as Assistant Administrator for Asia and the Near East, positions appointed by the president and confirmed by the Senate. She also was the Chief Minority Counsel to a Senate Select Committee; a Senate professional staff member; the Deputy Director of the Office of African Affairs at the U.S. Information Agency; a Fellow of the Institute of Politics at Harvard University's Kennedy School of Government, and an Associate of the U.S.- Japan Relations Program of the Center for International Affairs at Harvard.