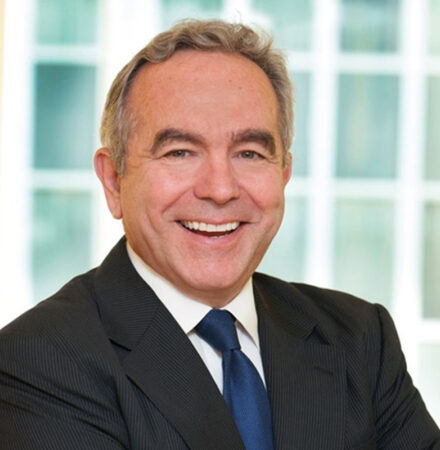 The US-China Education Trust (USCET) is delighted to announce that Kurt Campbell, former Assistant Secretary of State for East Asian and Pacific Affairs, has joined its Advisory Council. Dr. Campbell currently serves as Chairman and Chief Executive Officer of The Asia Group, LLC, a strategic advisory and investment group specializing in the Asia-Pacific region. He also writes a regular column on Asian and foreign affairs for the Financial Times. From 2009 to 2013, Dr. Campbell was instrumental in his role as Assistant Secretary in designing the United States' "pivot to Asia" strategy. In addition, he oversaw the US-China Strategic and Economic Dialogue, as well as US diplomatic efforts throughout East and Southeast Asia. In previous government service, Dr. Campbell held the position of Deputy Assistant Secretary for Defense for Asia and the Pacific, director on the staff of the National Security Council, and deputy special counselor to the President for NAFTA in the White House.
"We couldn't be more pleased to welcome Kurt on board," said USCET President Julia Chang Bloch. "The wealth of experience and insight he will bring are going to be tremendous assets as we continuously improve our programs in China."
USCET strengthens US-China relations through education and exchange, with a special focus on American Studies in China, media education, and scholarships for China's next generation. A comprehensive biography of Kurt Campbell can be found here.
———-
中美教育基金(USCET)有幸宣布,前负责东亚和太平洋地区事务的助理国务卿库尔特·坎贝尔(Kurt Campbell)将加盟本基金的咨询委员会。坎贝尔博士目前就任亚洲集团主席兼首席执行官,该集团为专业从事亚太地区的战略咨询与投资集团。他还在金融时报(the Financial Times)上设有亚洲和外交事务的专栏。自2009年到2013年,坎贝尔博士作为助理国务卿对美国重返亚洲战略起到了积极的作用。与此同时,他还监督指导了中美战略与经济对话以及美国东亚与东南亚外交事务。在此之前,坎贝尔博士还曾任职亚洲及太平洋副助理国防部长,国家安全委员会联席主任,白宫北美自由贸易协定总统副特别顾问。基金主席张之香女士表示,我们非常欢迎坎贝尔先生的加盟,他丰富的经验和远见卓识将有力推动基金会在中国的项目发展。
中美教育基金希望通过教育和交流加强中美关系,在中国国内设立美国研究、媒体研究以及奖学金项目帮助下一代。Kurt Campbell的个人简介可以点击这里查看。