Zimo Yang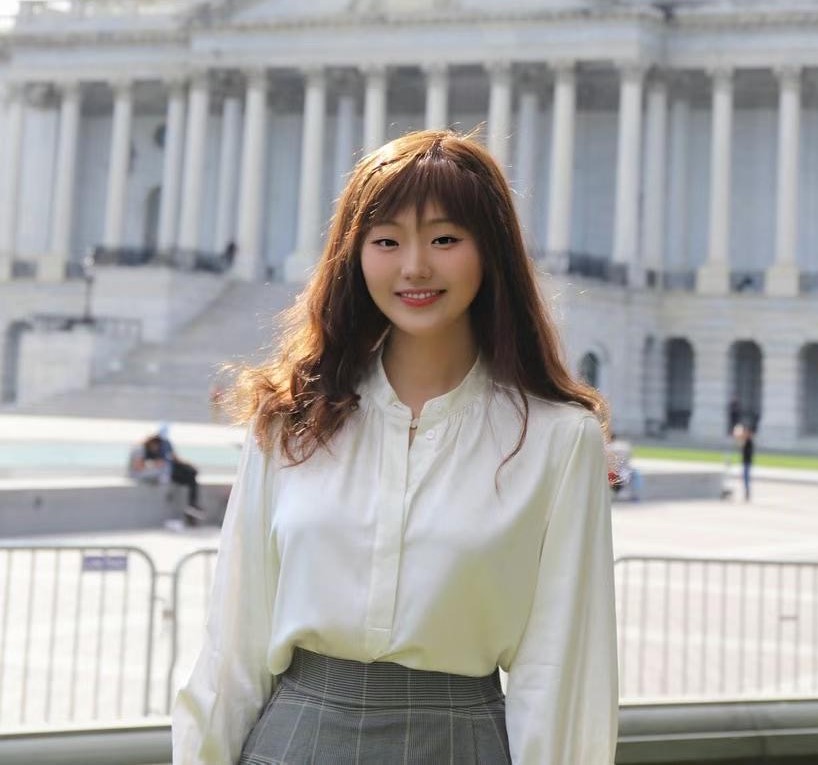 Zimo Yang is a Program and Communications Intern at the US-China Education Trust (USCET), where she provides communication and programmatic support and assists in the implementation of ongoing programs and the development of new initiatives.
Prior to joining USCET, Zimo interned at various organizations, including the National Reform and Development Commission in China, the Chongyang Financial Institute Affiliated with Renmin University of China, AFS Intercultural Programs, and Hebnews. During these experiences, Zimo organized and moderated panel discussions while conducting impactful academic research on topics spanning US-China relations, intercultural communications, gender equity, and youth empowerment.
Originally from Shijiazhuang, China, Zimo is currently a senior at the George Washington University, where she is pursuing a degree in International Affairs with a concentration in International Development with a minor in Sociocultural Anthropology. At GWU, Zimo serves as the President of the China Development Student Think Tank (CDSTT), an independent student organization dedicated to fostering academic and cultural communications between Chinese students and the world.
---
杨子墨是美中教育基金会(USCET)的项目与传播实习生,她在USCET协助项目落地和新企划的开展和推广。
在加入USCET之前,子墨有在国务院发改委、中国人民大学重阳金融研究院、中国国际教育交流协会和河北新闻网等各种组织实习的经验。在这些经历中,子墨组织并主持了专题讨论,并进行了有影响力的学术研究。她的研究内容涵盖了美中关系、跨文化交流、性别平等和青年赋权等各种主题。
子墨成长于中国石家庄,目前是乔治华盛顿大学的一名大四学生。她主修国际关系,专攻国际发展,辅修社会文化人类学。在学校,子墨担任北美学生智库(CDSTT)乔治华盛顿大学分支的的主席,这是一个致力于促进中国学生与世界之间的学术和文化交流的独立学生组织。