Media Fellows
The USCET Media Fellows program supported the residence by Chinese professors of journalism and communications as visiting scholars at top journalism and communication colleges in the US. The program was established in 2006 at the University of Maryland, and along with the academic environment, visiting scholars also benefit from easy access to the nation's capital and its active media sector.
2011 Fellows
USCET's 2011 Media Fellows were in residence at the American University School of Communication during the Fall Semester.
Professor Junbin SU of Xiamen University researched New Media and Digital Convergence under the guidance of AU Professor Scott Talan.
Professor Xiao WANG of China University of Geosciences Wuhan, formerly a Communications Officer with the World Wildlife Fund in China, researched and developed a course on Environmental Reporting. AU Professor Declan Fahy served as her mentor.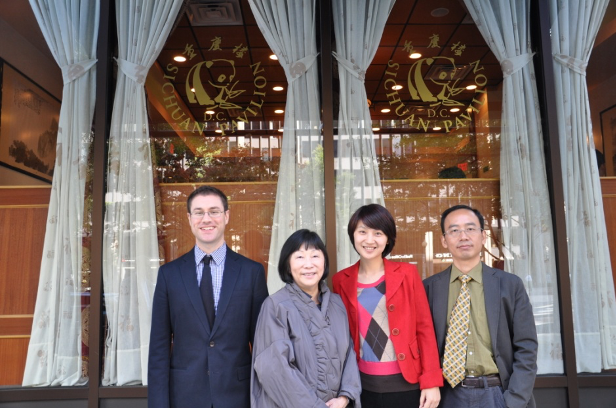 "As a visiting scholar and adjunct faculty [at AU], I participated in most faculty activities related to teaching, research and some public affair of SOC. It was a wonderful experience. The colleagues in AU SOC and academic resources of AU have greatly supported me to make significant progress not only in proposed research on the regulation of broadcasting, but also in understanding the society and journalism in the United States."

Professor Su
Some observations from Professor Su during his fellowship:
The civil society in the United States is matured and responsible, in which citizens are acting independently, rationally, and be worthy to be trusted. The well-developed civil society is one of the essential preconditions that make democracy works.
As one of the five essential aspects of freedom formulated by the First Amendment to the United States Constitution, the healthy development of the press in the past two centuries have contributed to building the civil society.
2009 Fellows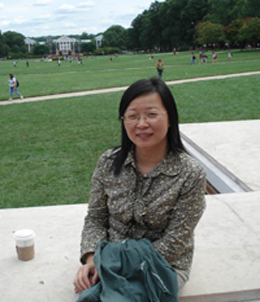 Peiqin Chen
Associate Professor, Shanghai International Studies University
"The [Media Fellows program] helped me greatly in improving my teaching and upgrading my research in my own college. I used what I learnt here in teaching my own students in Shanghai."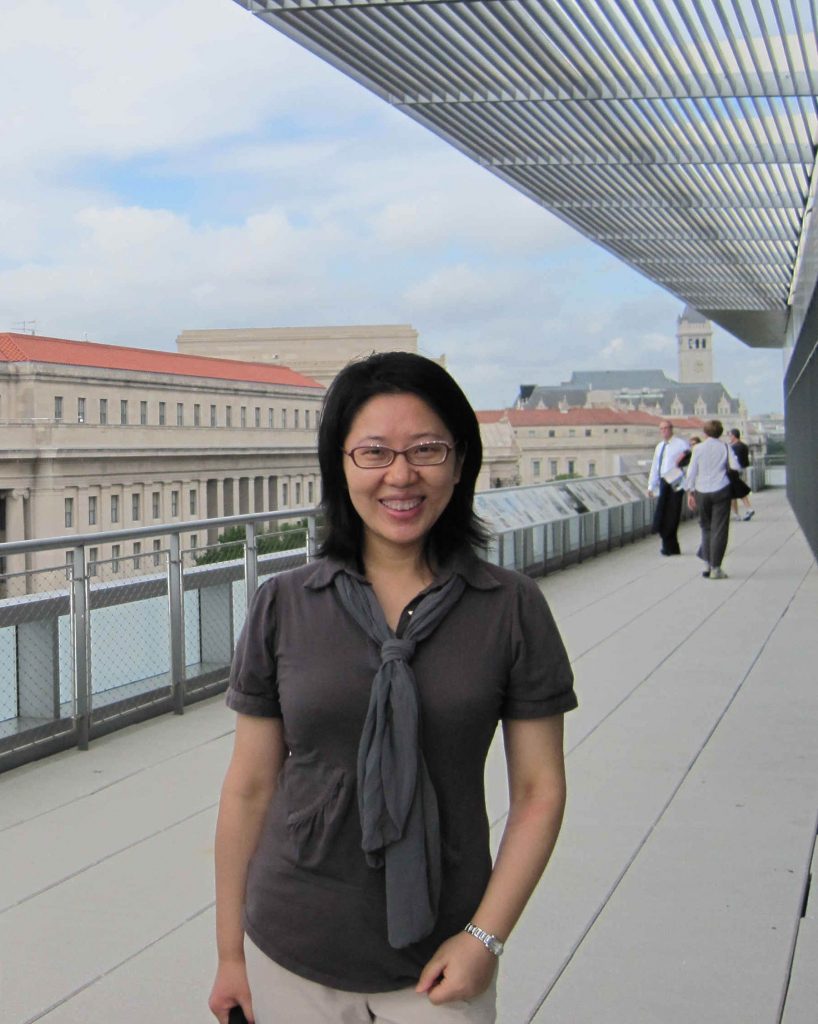 Yue Feng
Assistant Professor, University of International Business and Economics
"I feel more confident in teaching, and am writing papers about the U.S. media and U.S. media education. I am named as the director of the English media program at our school. It seems that my career is at the beginning of a new stage. And all this thanks to the media fellows program!"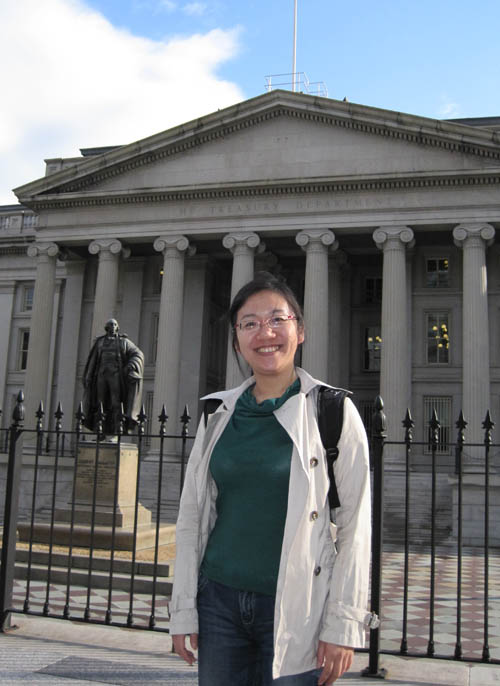 Ying Wu
Lecturer, Shanghai International Studies University
"It's my first time to US, and it broadened my eyes. I visited Washington, DC; New York City; and Chicago, it's really an unforgettable experience. Professors and students in Maryland University gave me lots of information about US media and Journalism industry, which would be very beneficial to my teaching in Shanghai. The most important thing is, USCET arranged several workshops and conferences for us media fellows, putting us connected with think-tanks in US and Chinese journalists from mainland official media in DC."
In addition, USCET has been pleased to host past Media Fellows Hong Bing of Fudan University (2006), Zhong Xin of Renmin University (2007), and Yu Xi of Nanjing University (2007-08).