Martin de Porres Cargas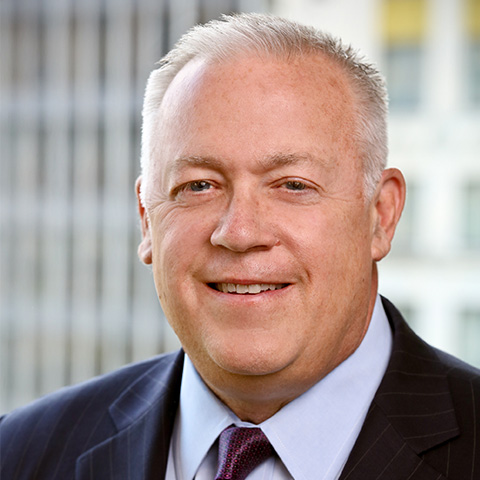 Martin dePorres "Marty" Cargas is a Senior Advisor at McLarty Associates, an international strategic and government relations advisory firm. He helps to coordinate business outreach, counsel clients on global strategies, and assist the company's food and agriculture practice. Mr. Cargas guides his clients in navigating unique worldwide opportunities and challenges using his broad experience in legal and government affairs, which spans over two decades.
Prior to joining McLarty Associates, Mr. Cargas was a vice president at VSConsulting, where he helped senior decision makers in foreign countries understand important differences in the way governments in the United States and their home countries function. He also advised all of his clients on U.S. political issues and on Washington's processes and culture. Before his time at McLarty Associates, Mr. Cargas served as the top "diplomat" at Anheuser-Busch Companies Inc. (which subsequently became Anheuser-Busch Inbev) for 10 years. During that time, he was responsible for the company's relations with all governments outside of the United States.
Mr. Cargas is very experienced in dealing with the Chinese government and Chinese companies. He was an integral part of the Anheuser-Busch management team responsible for successful expansion into China, securing government approval for Anheuser-Busch to invest over $1 billion in the Chinese beer industry. He worked closely with partner companies Tsingtao and Harbin Brewing Companies. He has visited China over 30 times and has close relations with various levels of the government in Beijing and Washington. Mr. Cargas has hosted over 20 delegations of Chinese government officials and related business guests visiting the United States.
During his 18 total years with Anheuser-Busch, Mr. Cargas rose from the legal department to become vice president of global and environmental policy. Previously, he had practiced law for five years at the St. Louis firm of Lewis Rice and Fingersh.
Mr. Cargas is a graduate of the University of Michigan, the Hofstra University School of Law, and the Boeing Institute of International Business at St. Louis University.
---
Martin dePorres"Marty"Cargas是国际战略与政府关系咨询公司McLarty Associates的高级顾问。他帮助协调商业拓展,为客户提供全球战略咨询,并协助食品和农业实践。Cargas先生利用自己20年在法律和政府事务方面的丰富经验,指导客户把握全球独一无二的机遇和挑战。
在加入McLarty Associate之前,Cargas先生在VSConsulting担任副总裁,帮助指导外国的资深决策师理解美国政府与其所在国政府运作方式的重要差异。他还就美国的政治问题以及华盛顿的做事方式和文化为所有客户提供咨询。在McLarty Associates任职之前,Cargas 曾是Anheuser-Busch Companies Inc.的首席"外交官"长达10年之久。因此,他负责公司与美国以外所有政府的联络。
Cargas先生在与中国政府和中国公司打交道方面非常有经验。他曾经是Anheuser-Busch管理团队里不可或缺的一员,负责开拓中国市场,并获得政府批准,将向中国啤酒行业投资逾10亿美元,同时还与青岛啤酒公司和哈尔滨啤酒酿造公司密切合作。他曾访华超过30次,并与北京和华盛顿各级政府保持着密切的关系。Cargas先生已经接待了超过20个中国政府官员代表团和访问美国的相关商务客人。
在Anheuser-Busch任职的18年里,Cargas先生从法律部升职到全球环境政策部门的副总裁。在这之前,他在St. Louis firm of Lewis Rice and Fingersh做了5年的律师。