Journalist in Residence 2012
USCET is pleased that Pulitzer Prize winners Bill Adair of PolitiFact and James Grimaldi of The Wall Street Journal  traveled to Hong Kong, Shanghai, and Beijing in Fall 2012 as USCET's 10th and 11th Journalists in Residence.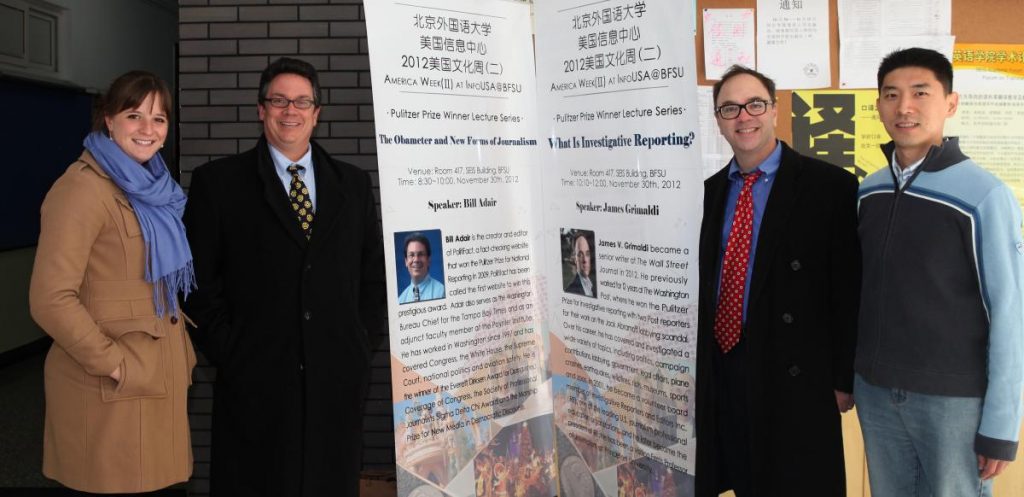 Their visit began in Hong Kong with Hong Kong Baptist University's (HKBU) Pulitzer Prize Winners Workshop (PPWW), a program originally inspired by USCET's JIR program and now in its fifth solo year. USCET was pleased to contribute to the success of the PPWW by providing two of the eight award-winning speakers. Adair and Grimaldi spent three days on HKBU's campus engaging students in investigative and political reporting discussions. Popular topics included increased government accountability and the effect of new media on the field of journalism.
Adair and Grimaldi then traveled to Shanghai for the 5th Annual Media Education Consortium Conference and were joined by Bill Schneider, Distinguished Senior Fellow & Resident Scholar at Third Way and former senior political analyst for CNN, rounding out USCET's renowned group of US speakers. Over 180 participants convened around the theme "Media in US Politics and 2012 Elections" for the two-day conference. Adair, Grimaldi, and Schneider delivered remarks to plenary sessions of the MEC; each  was followed by a Chinese expert, allowing direct comparison between the role of political media and the media's effect on elections and governance in both China and the US. The second day also featured a six-person panel discussion about the 2012 US presidential elections and the 18th CPC Congress to highlight the media's role in shaping and revealing the state of domestic affairs and US-China relations.
Later, Adair and Grimaldi lectured for InfoUSA@BFSU as part of USCET's second "America Week". Adair kicked off by explaining the work he does at Politifact, an online political fact-checking publication that he founded. Students were intrigued by his descriptions of information as having the power to hold powerful people accountable.  Grimaldi's lecture focused on new investigative research tools which he explained by using examples from his work. USCET was delighted Bill and James could participate in our programs as the tenth and eleventh JIRs.
Biographies of Bill Adair and James Grimaldi are as follows: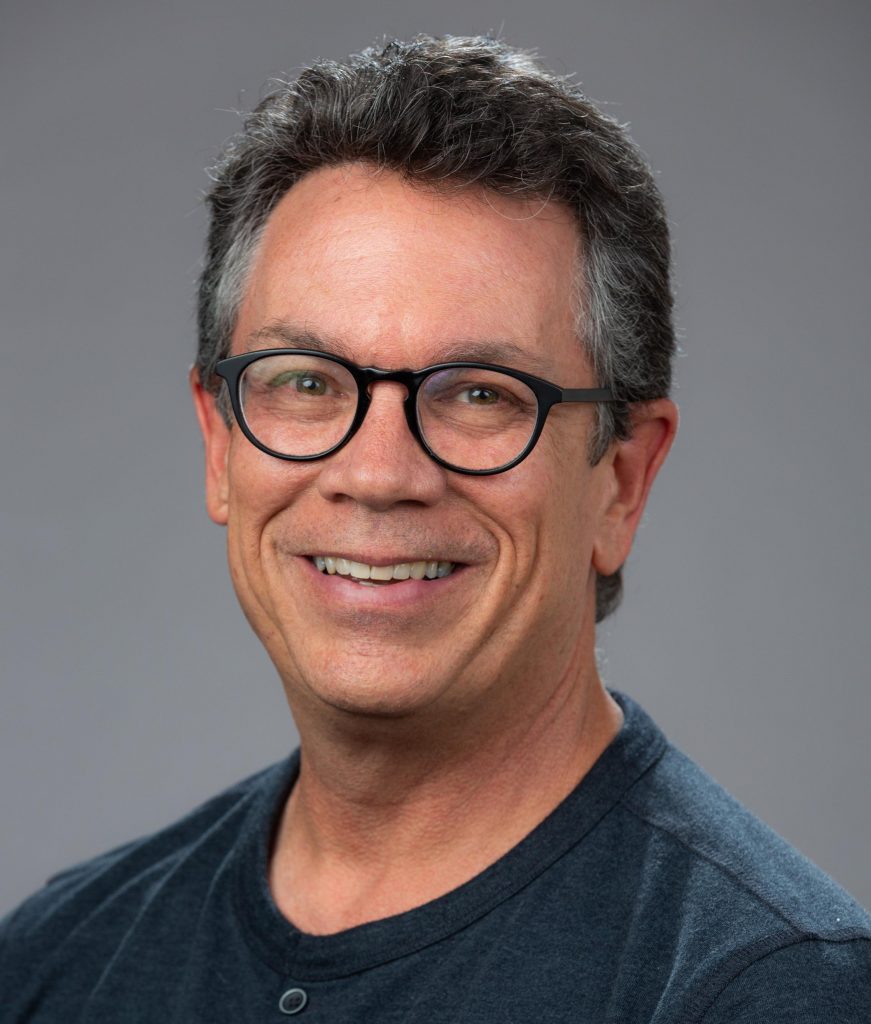 Bill Adair
Creator and editor of PolitiFact, a fact-checking website that won the Pulitzer Prize for National Reporting in 2009. Politifact has been called the first website to win this prestigious award. Adair also serves as the Washington Bureau Chief for the Tampa Bay Times and as an adjunct faculty member at the Poynter Institute. He has worked in Washington since 1997 and has covered Congress, the White House, the Supreme Court, national politics and aviation safety. Adair is the author of "The Mystery of Flight 427: Inside a Crash Investigation," a behind-the-scenes account of how the National Transportation Safety Board solved one of the biggest mysteries in aviation. He is the winner of the Everett Dirksen Award for Distinguished Coverage of Congress, the Society of Professional Journalists Sigma Delta Chi Award and the Manship Prize for New Media in Democratic Discourse.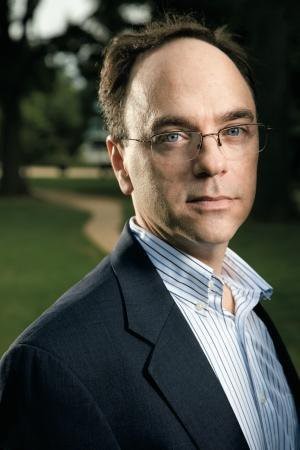 James Grimaldi
Became a senior writer at The Wall Street Journal in 2012.  He previously worked for 12 years at The Washington Post, where he won the Pulitzer Prize for investigative reporting with two Post reporters for their work on the Jack Abramoff lobbying scandal. Over his career, he has covered and investigated a wide variety of topics, including politics, campaign contributions, lobbying, government, legal affairs, plane crashes, earthquakes, wildfires, riots, museums, sports and zoos. He covered the Florida ballot dispute over the 2000 presidential election and contributed to the book, "Deadlock: The Inside Story of America's Closest Election."  He was part of the Post team that reported and wrote stories after Sept. 11 that became a finalist for the top Pulitzer Prize in 2002.  This year, he broke the story about Macau casino-owner and billionaire Sheldon Adelson's first mega-donations to Republican political campaigns.  In 2001, he became a volunteer board member of Investigative Reporters and Editors Inc., one of the leading U.S. journalism professional education organizations, and he later became the president of IRE. He has been a visiting Ferris Professor of Journalism at Princeton University.