Chinese Leaders in American Studies Fellowships
The Chinese Leaders in American Studies (CLAS) Fellowship is designed to nurture Chinese academics in American Studies to improve the depth and sophistication of their teaching and study of the US, and ultimately, the quality of the Chinese public's understanding of America. CLAS Fellows will be drawn from various specialties within the broad discipline of American Studies so that their different backgrounds will widen each other's perspective to encompass a more complex, nuanced, and multi-dimensional view of the field.
Fellowship Details
Once accepted, CLAS Fellows will prepare and present a research paper at USCET's 2014 American Studies Network (ASN) conference, to be held in early December in Hangzhou, China.
In the summer of 2015, CLAS Fellows will travel to Washington, DC to attend a three-week Summer Institute on American social history, including topics such as the assimilation of minority groups, civil rights, the US system of social welfare, and their domestic political context. Fellows will spend one week in DC and will then travel to one week to Philadelphia and Gettysburg, Pennsylvania to visit historical sites central to understanding America's past.
After returning to China, Fellows will work in teams to organize the 2015 ASN conference.
CLAS Fellows will also receive mentorship by a group of esteemed Chinese scholars of American Studies, who will provide guidance and feedback on Fellows' papers and serve as a resource for the Fellows.
CLAS Summer Institute
From July 12-30, 2015, USCET was delighted to host the CLAS Fellows for an extraordinary three-week program exploring Social History and Social Policy in the United States! The specially-designed curriculum proivided unique opportunities to meet American leaders and policymakers, in-depth discussion in daily academic sessions, and rich site visits to government institutions, think tanks, and grassroots organizations. Learn more about the CLAS Summer Institute here.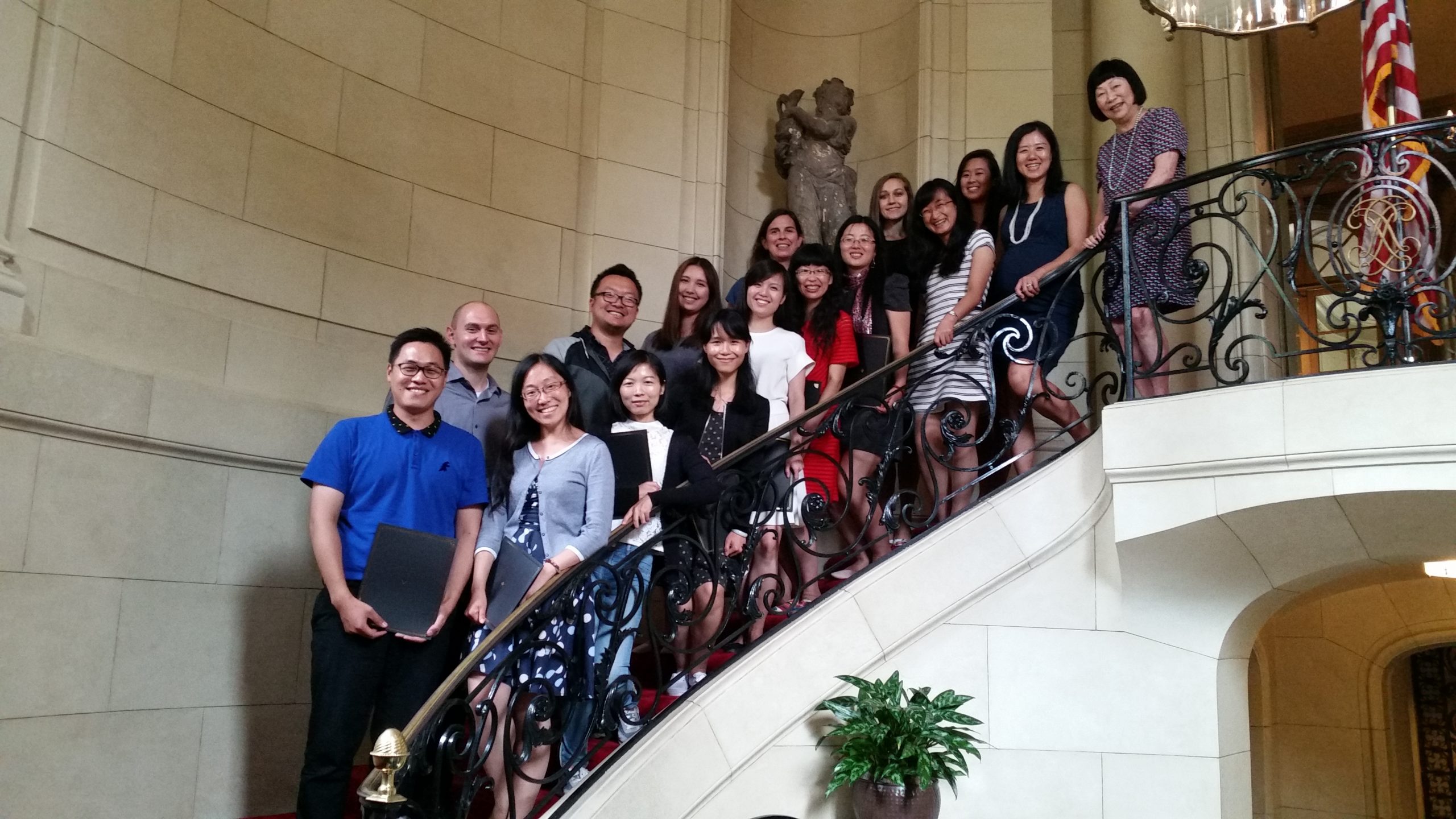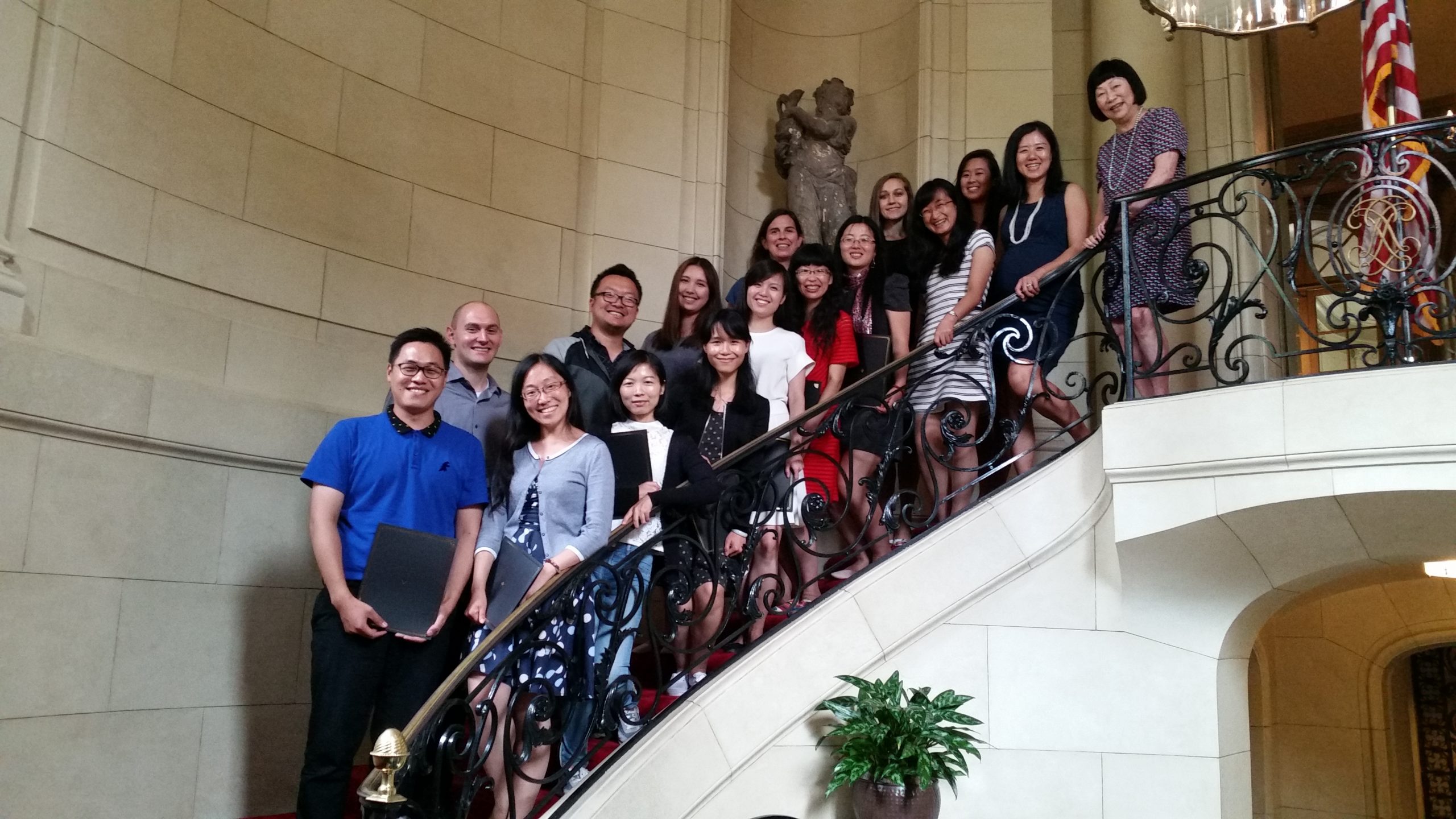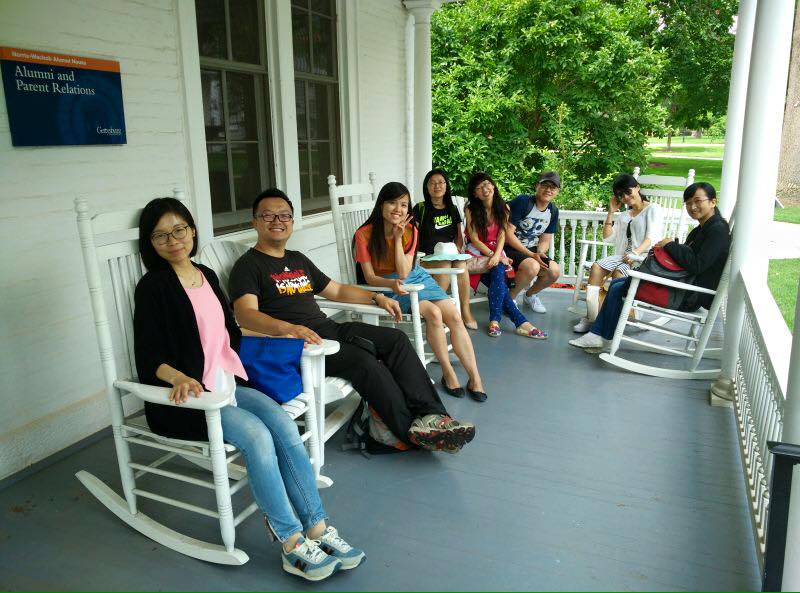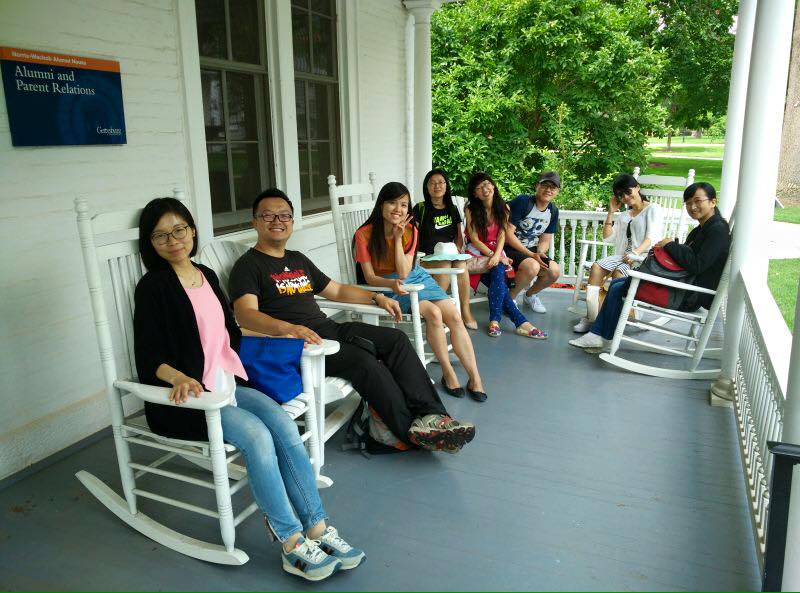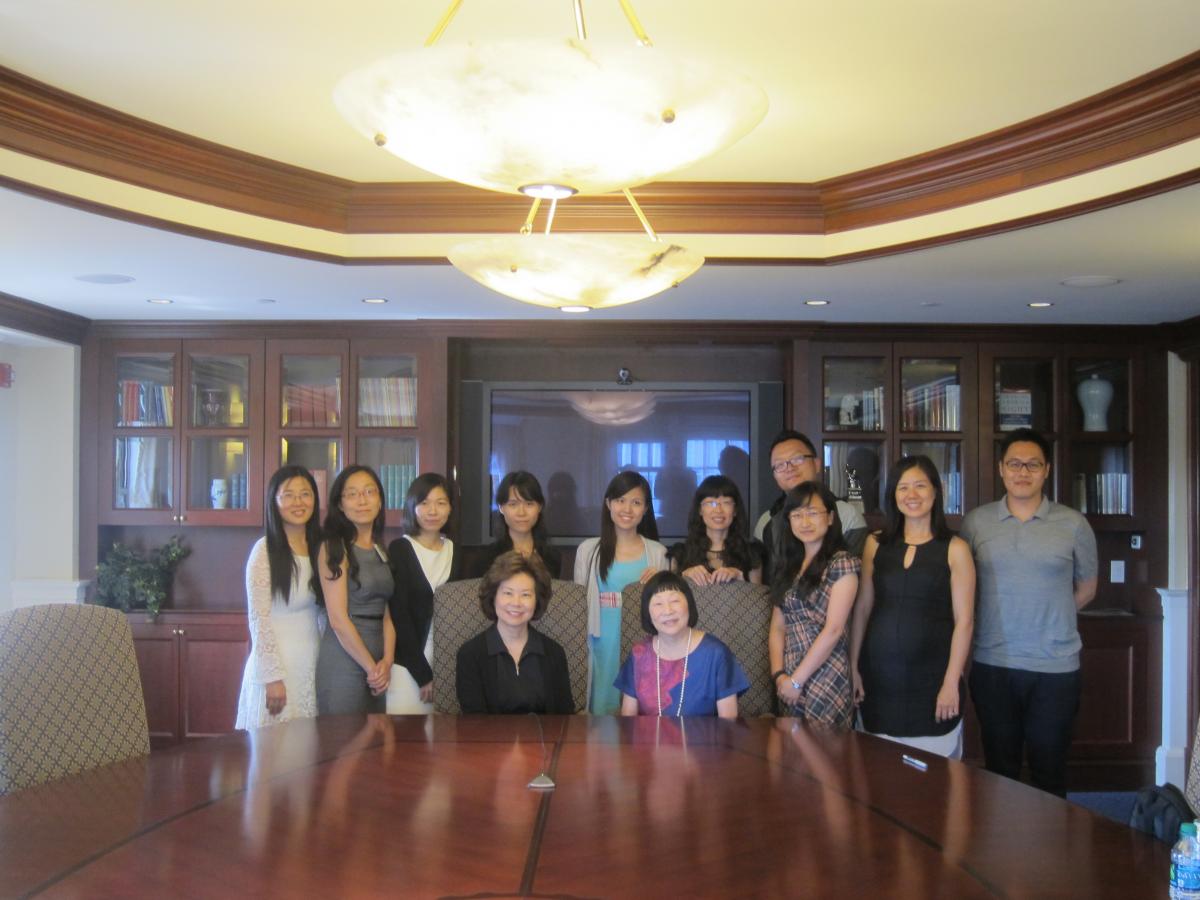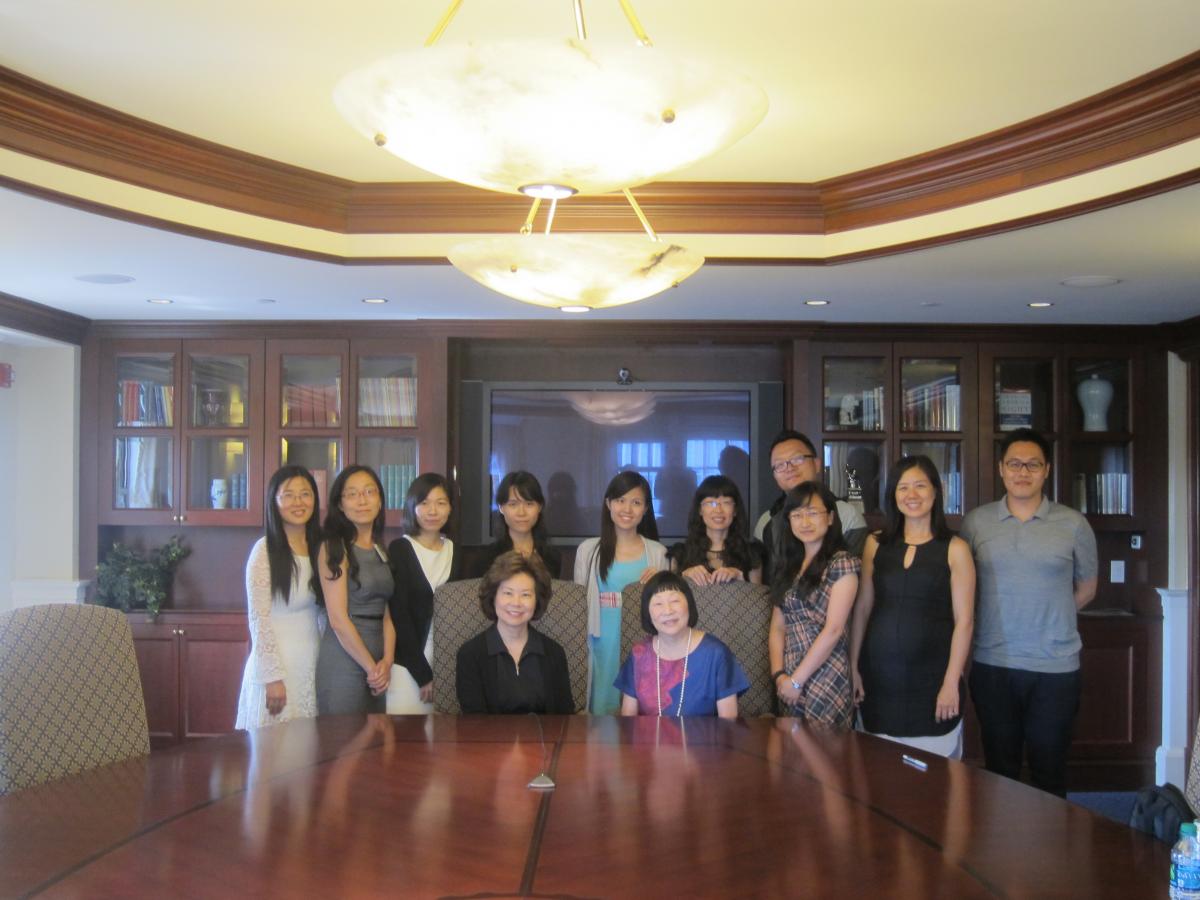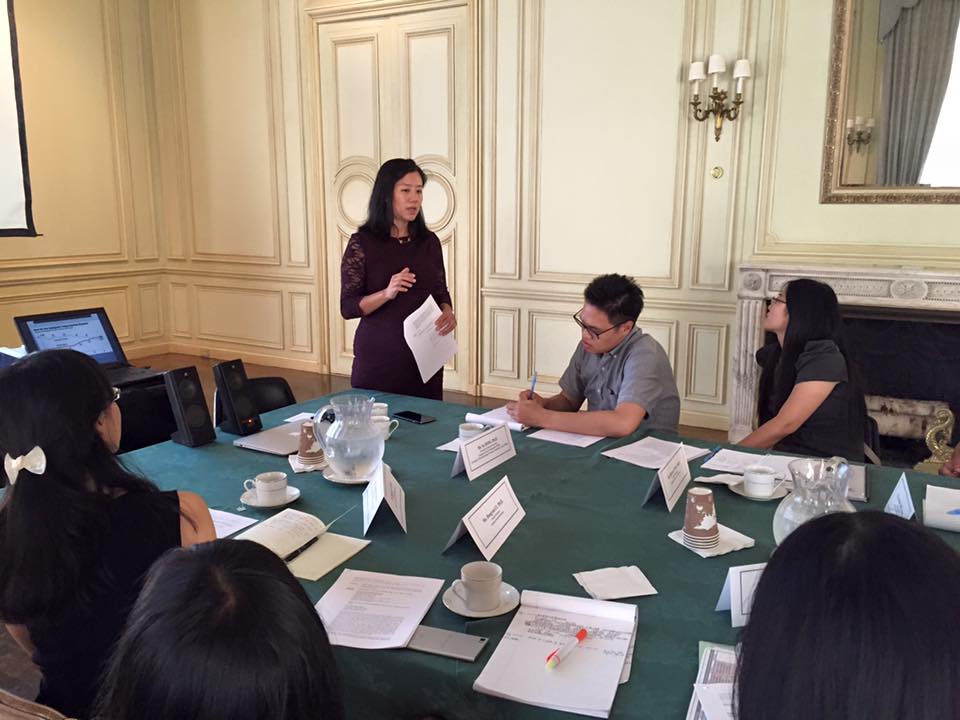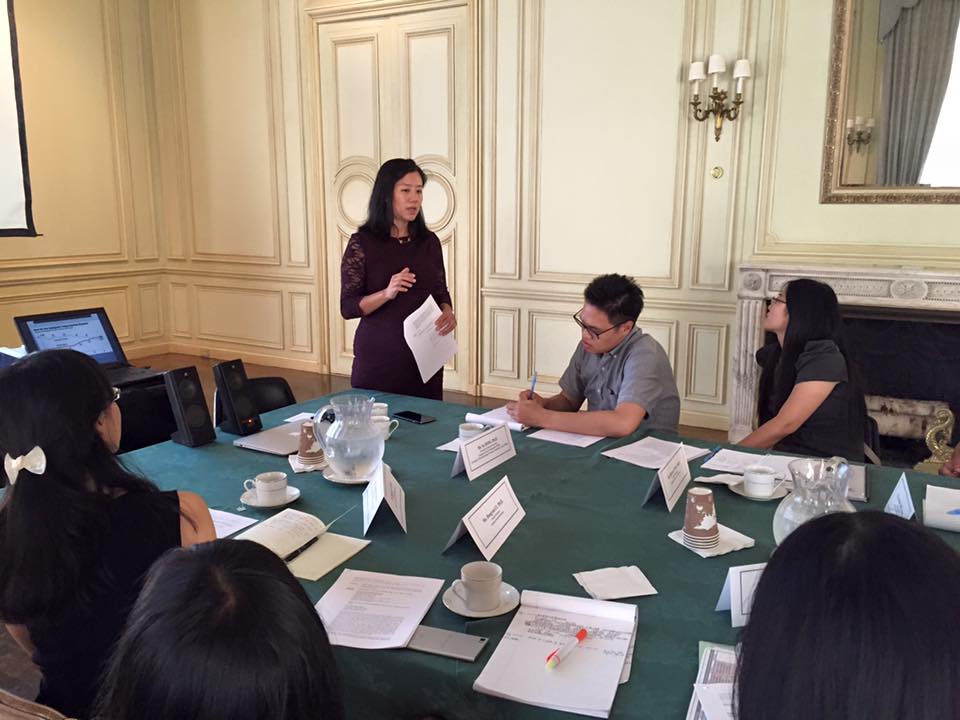 2015 CLAS Fellows

Chen Juebin
Affiliation: American Studies Center, Beijing Foreign Studies University
Research Focus: American diplomacy, US-China relations

Yangmu Fan
Affiliation: School of International Studies, Peking University
Research Focus: American Supreme Court; American constitutional politics

Xiaoli Fang
Affiliation: School of Foreign Languages and Cultures, Sichuan University
Research Focus: American literature and culture; African-American women's novels

Junyang Li
Affiliation: China Foreign Affairs University
Research Focus: History of international relations; Chinese diplomacy

Dong Yu
Affiliation: Peking University & China International Economic Consultants
Research Focus: Trust industry; residential healthcare investment; pension governance; finance and investment

Hongyan Lv
Affiliation: Institute of American Studies, Northeast Normal University
Research Focus: American history; American welfare history

Lin Sun
Affiliation: Shanghai International Studies University
Research Focus: Afro-American Studies; Women's Studies; Environmental Justice Cultural Studies; American religion

Huiyun Tang
Affiliation: Shanghai Academy of Social Sciences
Research Focus: International relations; US immigration; immigration legislation

Sun Xiu
Affiliation: Shandong Normal University
Research Focus: American Historical Sociology; American Politics; Social Movement Studies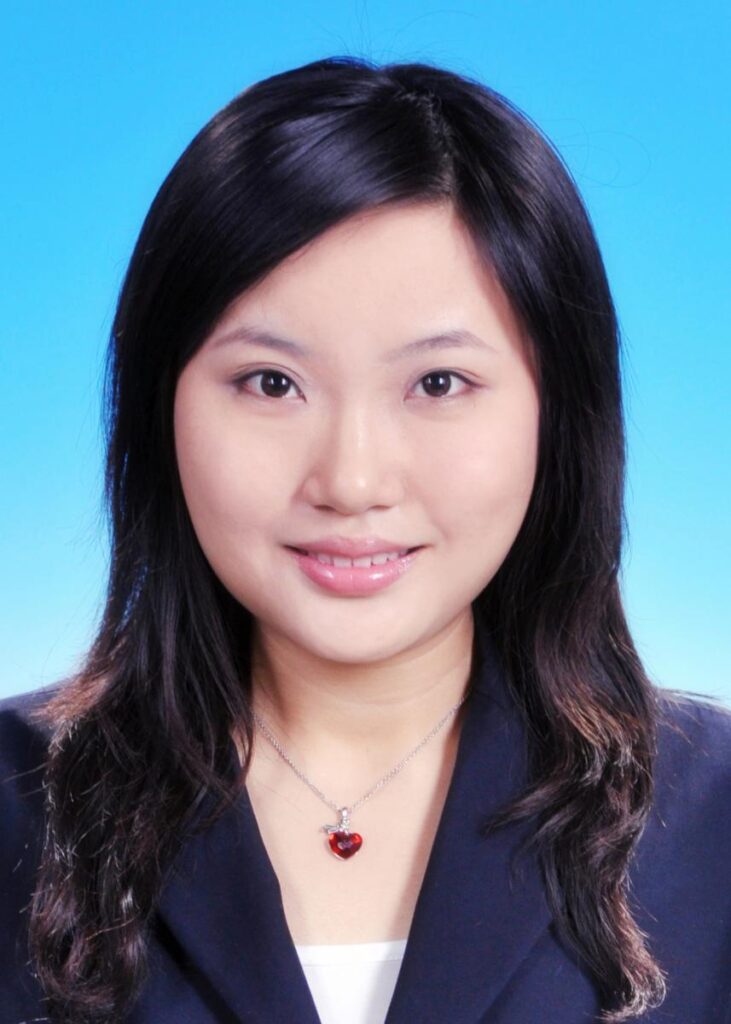 Gong Ting
Affiliation: Peking University, School of International Studies
Research Focus: American foreign policy, US-China relations, China's peripheral security, energy security