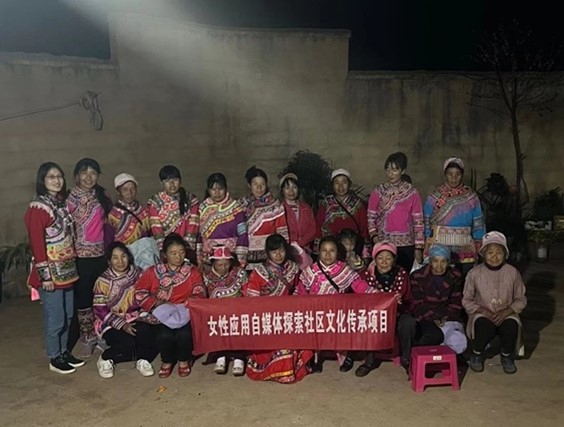 Advancing Women in Media Leadership
Through the Advancing Women in Media Leadership program (2020-2022), USCET and our partners have established a formidable network of women media professionals in China and around the globe with an interest in gender equality and women's leadership, using innovative engagement strategies initially created as a response to Covid-related travel restrictions. In the past two years, the program has trained more than 100 women journalists in multimedia skills and helped them to establish multimedia platforms to produce video reports. It has also organized gender and media forums, book clubs, and vibrant online discussion groups, creating a supportive network of over 2000 women media professionals, students, and educators.
Building the capacity of women in the media has proven an excellent way to counter harassment, discrimination, and intimidation of women journalists. By raising professionalism, increasing awareness of gender disparities, providing practical training, and creating support networks, the program concretely supports the growth of women's leadership and gender equality in China.
Through the program's Incentive Fund, USCET was able to provide partial support to the "nWomen Project," which resulted in the successful staging of a dramatic performance call Monologues of n Women. The performance was inspired by the shocking citizen news story of the chained woman of Fengxian, which sparked a fierce online debate surrounding the trafficking of women and gender inequalities in China. Monologues of n Women held eight, sold-out, in-person performances.
During these difficult times when women continue to face severe challenges and yet are often hesitant to speak out, the Advancing Women in Media Leadership project is providing important forums for candid discussion about women's rights and advancement in the media industry in China. These efforts are growing organically as participants in the program go on to create their own discussion groups and activities that will continue to support women and men in their pursuit of gender equity and freedom of expression, creating channels to share timely and relevant information and provide mutual support.