Forums for American Society & Culture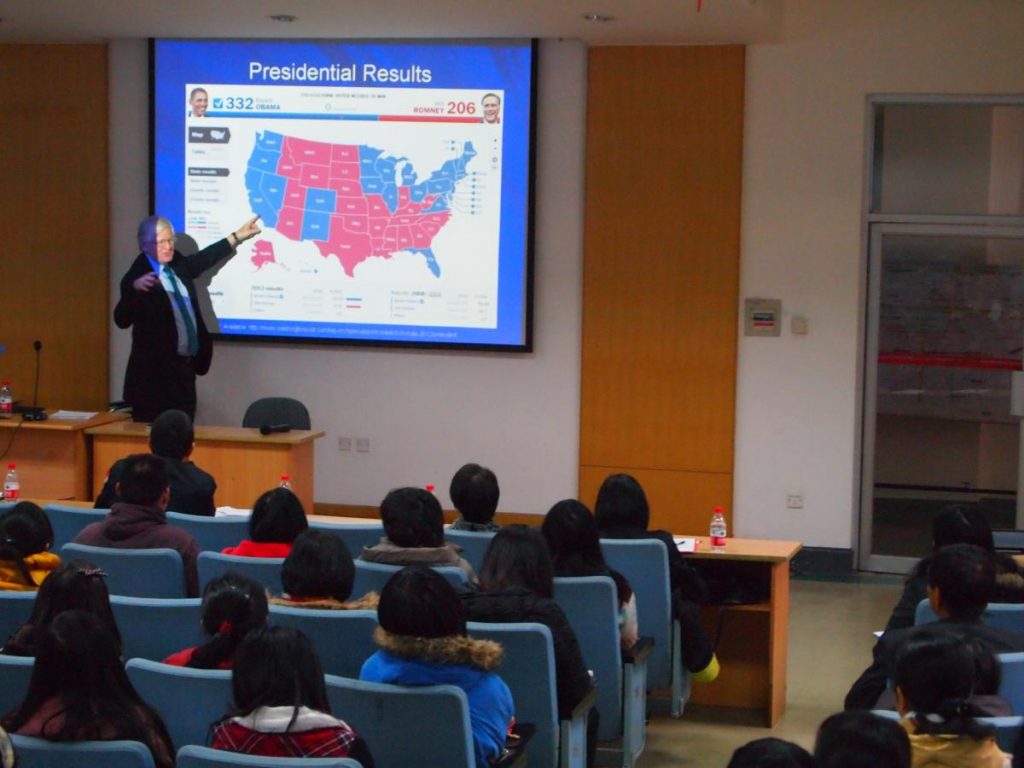 USCET's programming for American Society and Culture aims to promote Chinese understanding of the role that socio-cultural factors, including religion, play in all facets of American life.
Programming under this umbrella includes the Institute on American Society and Culture (IASC) and the Forums for American Society and Culture. In cooperation with Sichuan University and Sichuan Normal University, USCET organized the first forum in 2012 for faculty and graduate students that uncovered a significant element of American society and culture: the effect that religion has on political life in the US. Students and teachers from all disciplines had the opportunity to hear from James Thurber, professor from American University, and Robby Jones, CEO of Public Religion Research Institute, to understand America on a deeper level. Students listened to lectures about the intersections of religion and law, religion and immigration, and religion and the recent election in the U.S. Discussion surrounded the religious makeup of America as well as the effect this diversity has on policy.
Annual Forum Links
2014 Forum on American Society and Culture