China's post 1980s indie filmmakers took center stage at USCET's Chinese Movie Night and Book Talk, held at George Washington University on the evening of March 28 and cosponsored with the American Mandarin Society (AMS).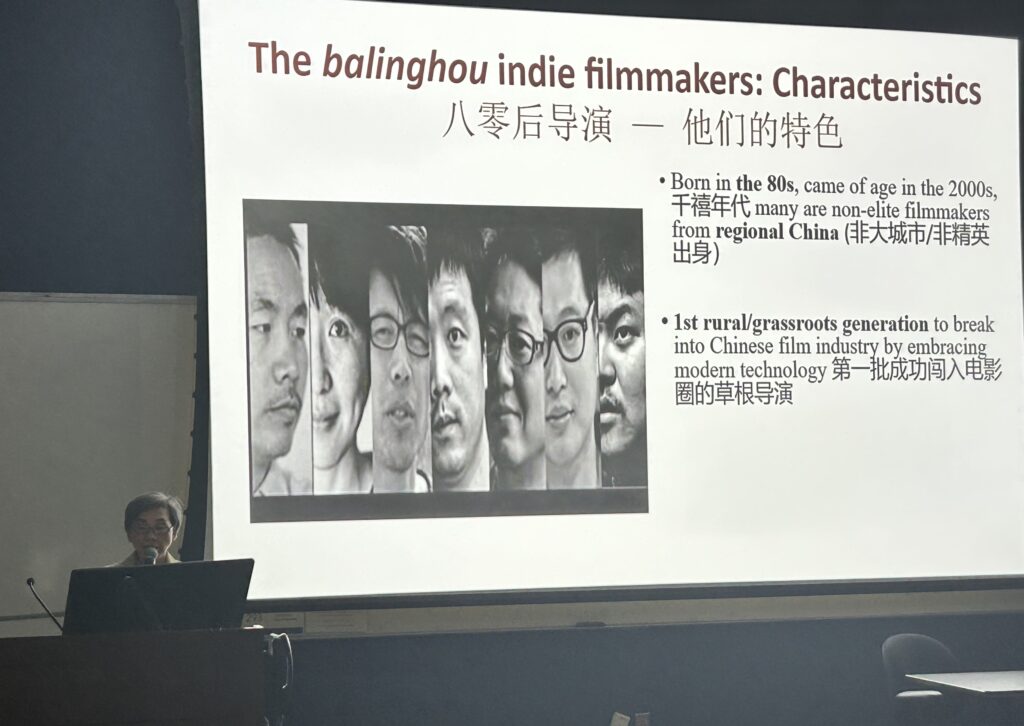 About the Event
Author and film expert Karen Ma opened with a presentation on her new book, China's Millennial Digital Generation: Conversations with Balinghou (Post 1980s) Indie Filmmakers.  Her talk was followed by a screening of 心迷宫or Coffin in the Mountain – the first film by director Xin Yikun and a surprise box-office hit following its 2015 release in China. In keeping with AMS tradition, the event was held in Chinese, although non-Chinese speakers were able to follow along with Karen Ma's bilingual slides and the film's English subtitles.
Director Xin Yikun is from Inner Mongolia and did not go to college, a rarity among Chinese filmmakers.  He has said that Coffin in the Mountain, a murder mystery shot in a remote rural county of Henan province, was inspired by the Coen Brothers' "Blood Simple."  Like many other 八零后 (or "post-80s") filmmakers, Xin's films provide an interesting window into contemporary Chinese society. They frequently focus on life in rural China, tackling difficult issues like the lives of migrant workers and their "left-behind" children, rural bachelors who can't find a bride, and problems of the elderly.  The audience had a host of questions for Karen Ma, and there were many enthusiastic comments on the movie. 
USCET and the American Mandarin Society may team up to present other Chinese film nights and would welcome film suggestions from our readers! Please send your ideas to info@uscet.org.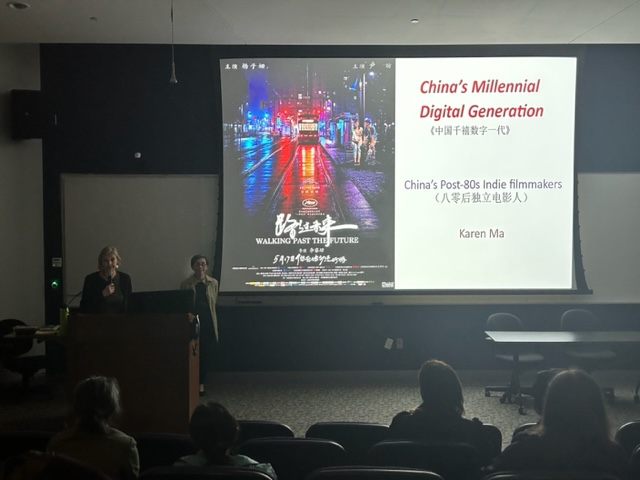 About the Movie
The Coffin in the Mountain, also known as Deep in the Heart, is a 2014 Chinese suspense-crime-drama-black-comedy film.
The film ties together the stories of several protagonists from the same mountainous rural village. In the first story, Xiao Zongyao, son of the strict and exemplary village chief, Xiao Weiguo, is informed by his girlfriend, Huang Huan, that she is pregnant during a clandestine meeting in the forest. They are overheard by the village ne'er-do-well, Bai Hu, who tries to blackmail Zongyao… (summary from Wikipedia)
About the Book
Karen Ma's new book China's Millennial Digital Generation: Conversations with Balinghou Indie Filmmakers is focused on the impact that new technology has had on China's post-1980s (bālínghòu) grassroots film directors, many of whom came from rural, backwater communities.