Yifan Guo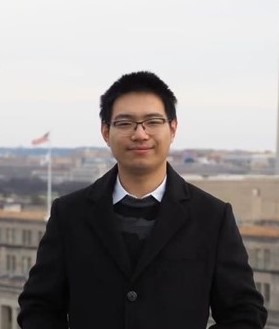 Yifan Guo is USCET's Communications and Programs Intern.
Yifan received a BA in International Relations and Political Science with a concentration in Asian Studies from the George Washington University in 2022. He is currently pursuing a master's degree in International Affairs at Johns Hopkins University SAIS. Prior to his internship at USCET, Yifan was a research assistant for Tsinghua University's Center for International Security and Strategy where he co-edited the weekly International Security and Strategic Studies Review with in-depth analysis of contemporary global conflicts. He also previously interned for a nonprofit consulting group focusing on government affairs in Shanghai where he evaluated the efficiency of the urban management system and the capacity of urban governance through surveys on three major bike sharing companies.
Yifan is from Lianyungang, Jiangsu Province, speaks Mandarin and is learning French, Japanese, and Korean.
—
郭一凡是中美教育基金会的实习生。他于2022年从美国华盛顿特区的乔治华盛顿大学毕业,获得了政治学与国际事务学士学位;目前,他正在约翰斯·霍普金斯大学保罗.尼采高级国际问题研究院攻读硕士学位。
在中美教育基金会就职之前,他曾担任清华大学战略与安全研究中心的学生助理,撰写海外信息专报,参与国际会议的记录整理。他还在一家上海政府咨询公司实习,对市内三家主要共享单车公司开展满意度的问卷和访谈调查。
一凡来自江苏省连云港市,正在学习法语、日语和韩语。