Melynn Oliver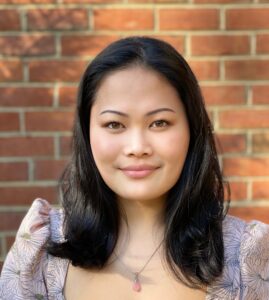 Melynn Oliver is the Program Manager at the US-China Education Trust. At USCET, She works closely with the President and the Chief Operation Officer to successfully implement all programming by coordinating communications and outreach, grant management, and event execution.
Prior to her role with USCET, Melynn was a research intern at the Global Taiwan Institute. At GTI, she contributed to their social media presence, supported podcast production, and assisted staff members with their publications as well as developing her own. Melynn has also served as Project Assistant at the Taiwan Education and Research Program where she provided research and administrative support to produce a wide variety of programs including seminars, educational exchange, and fellowships. She additionally served as Editor of the weekly Taiwan Current Affairs Brief.
Melynn completed a BA in Political Science and International Relations with a minor in Asian Studies from Elon University. She has also finished her studies for an MA in Chinese regional studies and international security policy at George Washington University. She has lived in both Beijing and Taipei for language study and continues to develop her Mandarin proficiency.
---
欧童辉(Melynn Oliver)是美中教育基金会的项目经理。她与总裁和首席运营官密切合作,负责协调沟通和外联、资助管理以及确保活动和项目的顺利运行。
在加入美中教育基金会之前,童辉曾在全球台湾研究所担任研究实习生。她支持全球台湾研究所的社交媒体运营和推广,参与播客制作,协助工作人员撰写出版物,并开展了自己的研究项目。童辉还曾担任台湾教育与研究项目的项目助理,为研讨会、教育交流和奖学金项目提供研究和行政支持。她还担任了每周台湾时事简报的编辑。
欧童辉在埃隆大学获得政治科学和国际关系学士学位,辅修亚洲研究。她还在乔治华盛顿大学完成了中国地区研究和国际安全政策硕士学位的学业。她曾在北京和台北生活,并进行中文学习,不断提高她的普通话水平。