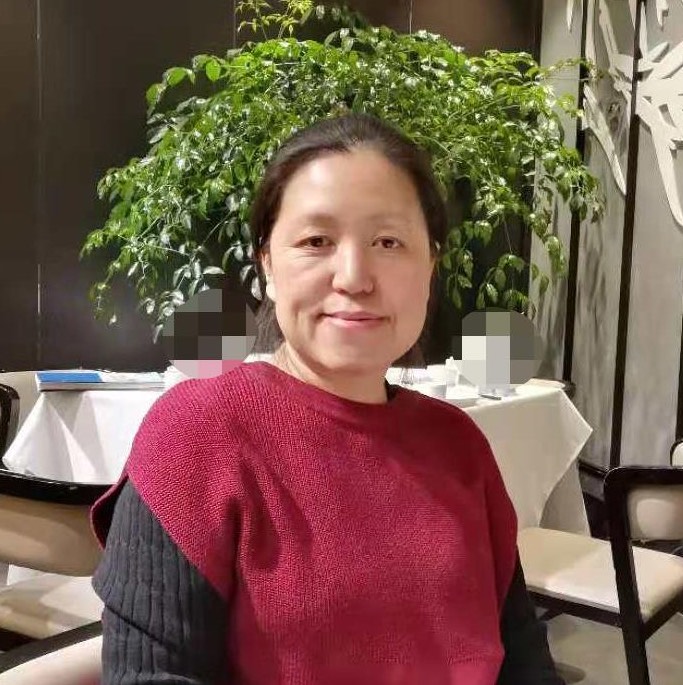 Dr. FU Meirong serves as Professor and Director of the American Studies Center at Beijing Foreign Studies University (BFSU) in Beijing. A leader in the field of American Studies in China, the BFSU American Studies Center was founded in 1979 by Frank Tang, a second generation Chinese-American and prominent scholar of US-China relations. Since its inception, the Center has sought to promote mutual understanding between the US and China through research and scholarship.
Dr. Fu credits her initial interest in US competitiveness and education exchange to her doctoral work with Professor MEI Renyi, the preeminent American Studies scholar in China. While pursuing her Ph.D. in American Studies, she focused on the "people factor". This included knowledge exchange and the migration of highly-educated immigrants from China to the US, as she notes, the "top talents". Since her doctoral research, she has continued to emphasize the importance of individual citizens in US-China relations, particularly in her role as Professor and Director.
Along with the organization's emphasis on person-to-person exchanges, she credits Ambassador Julia Chang Bloch as the main reason in her choice to collaborate with USCET, observing her tireless dedication to promoting a better understanding between the US and China for more than 30 years.
Among her many projects with USCET, Dr. Fu highlights USCET's American Studies Network in China (ASN) as one of her favorite programs. "By sponsoring annual American Studies Conferences," she said,"I think students of American Studies and related fields have been well connected and have received a better understanding of the US." Part of USCET's programming initiative in China, The American Studies Network (ASN) is a group of more than 50 schools with programs and centers of American Studies. USCET supports the ASN by sponsoring programs throughout China to strengthen and expand the teaching of American Studies and understanding of the United States. Institutions based in China and Hong Kong with established or developing American Studies programs are eligible to join the ASN.
When asked about how recent government policy has impacted education exchange, Dr. Fu pointed to her worries about the impact of US program closures such as Fulbright and the Peace Corps in China. Having extensive research experience on the impact of the Fulbright program in China and having been selected as a Fulbright grantee herself, Dr. Fu stressed the importance of exchange programs and workable visa policies. She argued that by rolling back such programs and making visas more difficult to obtain, the current policies are affecting students' futures. These questions have been particularly pressing during the COVID-19 pandemic, when student travel between the two countries has been severely restricted.
In her book, Human Capital Formation of the Top Talents for American Economic Dominance,Dr. Fu explores the economic ramifications of highly-educated Chinese emigrating from China to the US, pointing to significant economic changes in recent years. When asked how these dynamics have changed during the COVID-19 pandemic, she speculated that the trend of the Chinese "brain drain" to the US seems to be reversing. Although the US is still a "magnet" for many Chinese, the push-pull factors bringing talented workers to the US have become more unfavorable. "On the part of the US… it is the sociocultural environment," she said, citing allegations of widespread Chinese academic espionage in the US as an example of an increasingly hostile environment. More broadly, recent anti-Asian hate is a major barrier to bilateral knowledge exchange.
Anti-Asian hate and violence are among Dr. Fu's top worries for the future of knowledge-sharing and education exchange between the US and China. She argues that recent events have scared Chinese students and their families into reconsidering education in the US. Safety issues, in combination with visa restrictions, make person-to-person exchange increasingly difficult. "Only through addressing these issues can progress be made," Dr. Fu proposed.
Despite the negative factors, Dr. Fu reasoned, "from crisis, there is both danger and opportunity." She pointed to her optimism for the Biden administration as an opportunity for the immediate future. Moreover, she speculated that despite safety concerns and continued uncertainty about visa policy, Chinese demand for American education remains strong. For her students, the United States is still a top study abroad destination. More than ever, there is a need for citizen diplomacy and an opportunity for students and professionals to make a meaningful change. When asked about advice she has for current students, she stressed the importance of studying abroad and expanding one's worldview. She recommended that students "grasp opportunities to contribute" to mutual understanding though research and scholarship. These exchanges will build a brighter future for bilateral relations and global stability