Chelsea Begole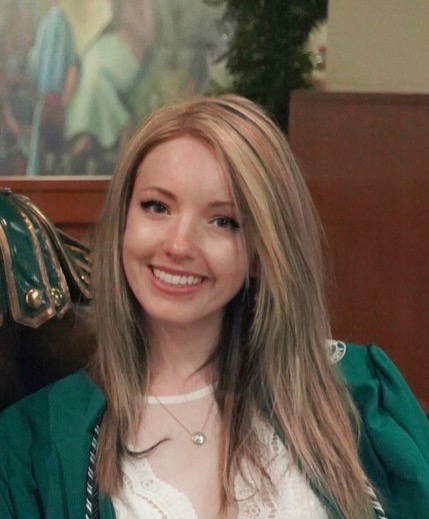 Chelsea is USCET's Communications and Programs Assistant. She earned her B.A. in Economics and Chinese from Michigan State University in December 2019 where she focused her studies on China's post-reform economic development. She plans to pursue her Master's degree next year in Germany.
Chelsea first started learning Mandrain Chinese when she was nine and has been learning off and on for more than 10 years now. During her junior year of high school, from 2013 to 2014, she participated in a high school exchange year in Lu'an, Anhui Province through AFS Intercultural Programs. During this time, she lived with a non-English speaking host family and attended the local high school. This experience helped her develop a strong passion for strengthening U.S.-China relations and learning languages.
Prior to joining USCET, Chelsea spent a summer in Vienna, Austria to intern with the Insitute for Mergers, Acquisitions, and Alliances. During the internship, she learned how to build Chinese cooperation partners and even learned a little German language. During her undergraduate studies, she spent a semester abroad at Fudan University in Shanghai to improve her in Chinese.
Chelsea grew up in Michigan.
———————–
Chelsea是USCET的项目和沟通实习生. 她2019年12月获得密歇根州立大学(Michigan State University)的经济学和中文学士学位. 在学习期间, 她特别关注中国改革开放后的经
济发.她打算明年在德国读研.
九岁时, Chelsea才开始学中文. 到目前为止,她断断续续地学中文十年多了. 高二时, 从2013到2014年, 她参加了AFS国际文化交流项目, 在安徽省六安市做了一年高中交换生.
在那里她跟一个非英语的寄宿家庭住在一起, 而且上了当地高中. 因此她对加强中美关系和学外语产生了强烈的兴趣.
在加入USCET之前, Chelsea在维也纳, 奥地利生活了一个暑期为了在一所兼并与收购学院(The Institute for Mergers, Acquisitions, and Alliances) 实习. 在实习过程之中她学到了
如何建立中国合作伙伴关系的技巧, 甚至还学了一点德语. 在本科生时代, 她在复旦大学留学了一个学期为了提高她的中文水平.
Chelsea在密歇根州长大.